Consumers remain positive despite successive interest rate increased from the Reserve Bank of Australia and increases in home loan lending rates above and beyond the RBA in November by all major banks.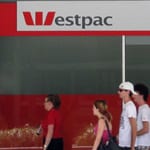 The Westpac-Melbourne Institute Index of Consumer Sentiment rose by 0.2 percent in December from 110.7 in November to 111.0 in December.
Westpac's Senior Economist, Matthew Hassan, says consumers are buoyant despite the big banks increasing home loan interest rates up to .45 percent in November, above the RBA's 25 basis points increase.
"Sentiment continues to hold its ground after a surprisingly resilient reaction to November's interest rate hikes. While off the highs recorded in October and the first few months of the year, the Index remains in solidly optimistic territory comfortably above its long run average."
"There was some risk of residual interest rate related weakness in sentiment this month. At the time of the November survey only one bank had announced its new variable mortgage rate in response to the RBA's rate hike – similar moves from the remaining banks post survey could have put a further dampener on the consumer mood this month. The fact that sentiment managed to post a slight rise in December suggests any lingering concerns from November's rate rise have mostly faded. Consumers would have found some comfort on rates from with the RBA's decision to leave the official cash rate on hold at its
December meeting and indications that the Bank is likely to leave policy on hold for some time."
Mr Hassan expects interest rates to remain on hold past February, with no RBA meeting scheduled in January and inflation unlikely to pick up during the period.
"With no meeting scheduled in January, the Reserve Bank Board next meets on February 1. We expect rates to be left on hold again as the RBA continues to assess the impact of its November move. Inflation is unlikely to present a pressing concern with the December quarter CPI due out January 25 expected to show price growth holding near the mid-point of the target range" he said.