Vodafone today announced it has dropped the price of its Prepaid Mobile Broadband starter pack from $79 to $49.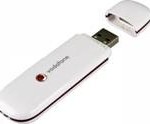 Vodaphone decision to reduce the price of its starter pack, combined with the launch of its prepaid 3G wireless broadband service in May last year, means that Vodafone customers now have access to cheaper and greater access to the internet throughout the nation.
Vodafone's cost-effective approach will help get more people onine, says General Manager Voice and Broadband, Vodafone Hutchison Australia Edward Goff.
"Mobile Broadband is Australia's fastest growing technology in internet connections as it offers a cost-effective and simple way to get customers online, eliminating the need for landlines and landline rental fees. Vodafone's $49 Prepaid Mobile Broadband Starter pack is an affordable way for customers to discover for themselves the benefits mobile broadband presents," said Mr Goff.
"Our new Gigaboost Mobile Broadband plans are great for customers wanting the flexibility of Prepaid and the convenience of postpaid, offering generous data plans with the freedom of not being locked into a long-term contract."
"Vodafone's Month by Month plans offer customers greater control, with the flexibility to go up and down plans depending on usage, and the freedom to stop and start as they please," added Goff.
Vodafone and 3 make it easy for customers to stay up and running providing customers with a choice of high-valued prepaid, postpaid and new month-by-month mobile broadband plans to suit their needs and lifestyles.
Starter packs include a USB stick modem1 and 1GB of data2 with a 30 day expiry.