Tradeleaks.com a whistleblowing website that jumps on the Wikileaks' transparency bandwagon has been launched by Australian Internet entrepreneur Ruslan Kogan, with Tradeleaks providing an anonymous way to spread leaks about retailers.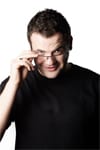 TradeLeaks is pitched as providing a way for both consumers and whistleblowers within organisations to anonymously leak information, revealing any dodgy business practices of retail and trade around the world.
Ruslan Kogan, Co-Founder of TradeLeaks said the website would do to trade and commerce what WikiLeaks has done to politics.
"We get to pass judgement on our governments once every three or four years, but we judge retailers and traders on a daily basis.
"We know that most retailers are open and honest, but we also know there is a lot of dodgy scheming and deception in the world of trade.
"The problem is there is no way for the average consumer to stay informed about this secrecy. TradeLeaks is here to change that. Customers  can now learn the truth about any retailer out there and make more educated decisions with their hard earned money.
"TradeLeaks recognises that trade and commerce are essential to our lives. We believe in the principle that individuals and businesses should attain value from others through mutually beneficial and fully consensual trade, rather than force, fraud or deception.
Tradeleaks opens even Kogan's electronics business to criticism, with the only exceptions to posts being allowed on the site being where defamation is believed to occur.
"TradeLeaks is completely transparent and open. Of course, this means that someone could post something about their experiences with Kogan as well. We know that TradeLeaks will be judged by how transparently it is administered, so we are committed to the highest level of independence and objectivity. No posts will be removed, unless they are defamatory without fact." said Kogan.