An examination of the Attorney-General's portfolio has revealed a new tax levied against many small businesses, requiring them to pay a flat $500 annually to the anti-money laundering regulator.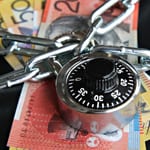 The tax will extend to all small businesses with obligations under the Anti-Money Laundering and Counter-Terrorism Financing Act 2006, in a move which will save the Rudd Government $90 billion over three years.
In addition to this, the new levy will incur compliance costs in the form of training and reporting, as well as integral changing of systems which relate to the regime.
The tax was buried within the 2010 Federal Budget, and will be implemented from July next year.
It is expected that businesses in the realms of financial planning, law and real estate as well as jewellers, news agencies and accounting firms will come under the new tax.
However, the Rudd government has conceded it is not certain as to how many businesses will be affected by the tax.
Shadow Minister for Small Business, Deregulation, Competition Policy and Sustainable Cities Bruce Billson has voiced his objections to the new tax, stating that it a further example of the Government working against small businesses.
"This is yet another obstacle the Rudd Government has put in the way of small business at a time when small business is doing it tough.
"The Rudd Government continues to impose new financial and regulatory burdens on small business and this is just another impost on the engine room of the Australian economy."
Billson, the member for Dunkley, was critical of the potential for the tax to cripple the service options of small businesses, such as news agencies offering to transfer money overseas.
"What we will see is some small businesses ceasing to provide low revenue making services like international monetary transfers because it simply will not be economically viable to do so"