Skype dropped support for the aging Windows Mobile platform earlier this year, however yesterday Skype's Asia Pacific Vice President Dan Neary confirmed there would be no Skype support for Windows Phone 7, at least initially, but an iPad client is in the works.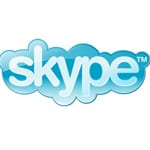 Skype Asia VP Dan Neary was speaking at a media briefing in Sydney yesterday, detailing the company's plans for the future, that future will include an updated iPad client, group chat support, but no support for Windows Phone 7 which is being released by Microsoft later this year.
Skype has struggled with the current version of Skype for the iPad, which is essentially a resized version of the iPhone client and aims to get a reworked client out for the iPad before the end of the year.
Group video chat support is on the near horizon for Skype with the capability for up to five users able to share in a video group chat in an open beta test currently, with the feature to go live to users for the desktop client within the next three months. Dan Neary was unclear over how Skype plans to charge for this feature, but unlike Skype's traditional video calling feature, it is envisaged that group chat will incur additional charges, with this feature being highly valued by the business community, most users will likely value group video chat enough to pay for the service.
When Mr Neary was asked about Windows Phone 7 support after dropping Windows Mobile support earlier this year, he indicated support for Windows Phone 7 wasn't even on the horizon.
"We try and focus not only where the need is but where the best experience is, and we feel that the best areas for us to develop are on the operating systems that we currently support – iPhone, Symbian, BlackBerry and now Android" he said.
When pressed further by what seemed a surprising lack of support for Microsoft's new mobile phone platform, Mr Neary backed down slightly and suggested that support for Windows Phone 7 would be determined by the success of the platform after launch, with Skype making a decision to develop a Windows Phone 7 client when the platform has sufficient market share.
Mobiletechworld notes that Microsoft has its own VOIP alternative to skype (Windows Live Call which is part of Messenger and Office Communicator) that may be integrated into Windows Phone 7 and may limit any likely success for alternative VOIP services like Skype on the platform.