Digital free-to-air TV signals will be broadcast to those in remote and regional Australia from a satellite to cost taxpayers $375.4 million over the next 12 years.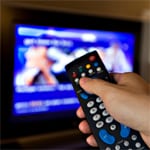 The Viewer Access Satellite Television (VAST) service will provide digital free-to-air TV to those in remote areas of Australia, to ensure no one is left behind in the analog to digital conversion process. The Rudd Government will invest $375.4 million over twelve years to provide transmission of  television services from the new VAST satellite platform.
Minister for Broadband, Communications and the Digital Economy, Senator Stephen Conroy hailed the VAST satellite as a vital improvement for regional Australia.
"For many years, poor television reception has troubled some residents in regional and remote areas of Australia." Senator Conroy said.
"The new satellite service will bring to those viewers the range of television services long enjoyed by Australians in capital cities."
"It will ensure that viewers who are unable to receive terrestrial television services are not left behind in the coming switchover to digital," Senator Conroy said.
Under an agreement reached with all television broadcasters across Australia, broadcasters will upgrade a substantial number of existing regional and metropolitan analog 'self-help' transmission facilities to operate in digital, while the Government will fund the VAST service.
"The VAST service will include the main standard definition channels providing Seven, Nine and Ten network programs, high definition channels, and new digital channels including GO!, 7TWO and ONEHD. All national broadcaster channels will be available including ABC1, ABC2, ABC3, the forthcoming ABC news channel, SBS ONE and SBS TWO."
Senator Conroy also announced a satellite subsidy of $99.1 million to the end of 2013 for those viewers in communities reliant on community run self-help towers who will now need to access the new satellite service because of the closure of these self help sites.
"The satellite subsidy will be a minimum of $400 per household, with higher amounts of $550 for defined 'very remote area' households and $700 for defined 'far north tropical' households. In addition to these subsidy amounts, households in identified remote indigenous communities may be eligible for an additional $280 worth of assistance," Senator Conroy said.