Facebook users are up in arms over the social network's revised privacy settings, below we detail how you can reclaim your Facebook privacy online.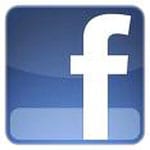 Facebook's privacy settings now require users to manually "opt out" if they wish to protect their personal information. If they don't do this, some of their personal data will be publicly shared by Facebook.
As this New York Times infographic shows, controlling your privacy settings on Facebook is incredibly more complex than it used to be. If you want to keep all of your personal information private, you will need to invest some serious time and go through all 50 Facebook privacy settings, totaling more than 170 options. To make matters worse, Facebook are making it increasingly difficult to change the privacy settings and opt-out of public sharing.
The good news is that Facebook does at least provide some guidance on Privacy on its website. However, the bad news is that Facebook's Privacy Policy is 5,830 words long.
Lloyd Borrett, Marketing Manager at AVG suggests users examine closely your privacy settings to audit what you are sharing online.
"Our advice is to take a serious peek into your privacy settings and make sure you are happy with what you are or aren't sharing.  And don't forget you need to LOG OUT of Facebook once you finish reading posts. You just don't know what information could be leaking."
If you are concerned about your Facebook privacy, you should also take advantage of the Reclaim Privacy site, which offers an automated audit of all your Facebook privacy settings via a bookmarklet.
"This website provides an independent and open tool for scanning your Facebook privacy settings. The source code and its development will always remain open and transparent." the site claims, and after trialing the bookmarklet for Reclaim Privacy myself am impressed with the results.
ReclaimPrivacy.org offers Facebook users an easy way to navigate the privacy minefield that the social network presents, when running the bookmarklet you will see a series of privacy 'scans' that inspect aspects of your Facebook privacy settings, presenting warnings over potential privacy issues you may have missed. After running the scan, if potential problems are unearthed Reclaimprivacy.org guides you to update your settings to help prevent private information leaking out of Facebook.