A Government grant has enabled Australian company Magnetica and Queensland University to conduct research and development on the next generation of MRI magnets.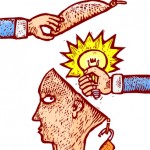 A $1 million Queensland Government Research Industry Partnership Program (RIPP) grant has enabled Magnetica Limited, a University of Queensland magnetic resonance imaging start-up, to release an Information Memorandum and seek grant-matching investment. So far Magnetica has raised over $10 million from investors and $2 million in government grants since it was established in 2004.
As a project partner, UQ will receive funding to conduct research and development aimed at developing the next generation of MRI magnets. Currently, almost two thirds of the high-field MRI machines today include UQ intellectual property.
It has been a self-reinforcing system, with royalties from these products funding further research to generate new breakthroughs, according to UniQuest Managing Director David Henderson.
"This new capital raising venture takes another step along what has been an exciting journey involving a full gambit of commercialisation options, including licences, start-ups, exits, buy-outs and industry partnerships," Mr Henderson said.
"But most importantly, commercialising UQ MRI inventions has led to improved patient outcomes all round the world."
Magnetica's magnet designs are based on UQ research and are manufactured in Japan via a strategic partnership with Japan Superconductor Technology, Inc., a subsidiary of multinational Kobe Steel. Magnets built include a prototype large, very high-field whole-body magnet and a smaller 1.5T extremity magnet, which is being sold by GE globally.
Magnetica's continued development also highlights the range of benefits commercialisation can bring to the University, affirms Mr Henderson.
"As well as the product revenue returns and reputational recognition for innovation, Queensland University has contracted its human and technical resources to Magnetica, which brings in an additional source of research funding."