When was the last time your business thought about a telecommunications strategy? For most businesses, it's too often treated as a basic utility. But data from research firm IDC indicates that telco expenses are often a company's second largest indirect cost.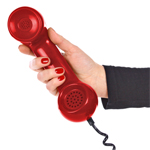 And a smart telecommunications strategy can help accelerate growth, reduce costs, improve productivity, and boost your marketing.
Wireless working, for example, can dramatically improve efficiency, through flexible working arrangements. A telco can help improve your marketing in simple ways, too, with 13/1300/1800 numbers. And, of course, telcos offer innovative ways to keep in touch with customers and staff, through SMS; phone, video or internet conferencing; and web portals to share files, documents and other important information.
Finally, many businesses choose to deal with a range of telco suppliers, believing it's more cost-effective. But in fact, if you're not dealing with a supplier that takes care of your whole business, it can cause inefficiency and hidden costs.
So consolidating with one telco could just be the competitive advantage you're looking for.
To find out more download the FREE whitepaper at optus.com.au/onetelco
Why consolidate with one telco?
Save costs with Optus
–   Substantial discounts – the more Optus products you combine, the bigger the savings.
–   Optus is a whole of business provider – save time and money by dealing with one Telecommunications provider for all your business needs.
–   Professional standard installation – On all your Fixed Voice and Optus Evolve Internet Services
–   Technical Delivery Specialists – We will provide personal technical guidance throughout the entire installation process.
–   Service level targets – Optus provides you with peace of mind by committing to the reliability of their network.
Save time with a whole of business solution
A single whole of business telco provider will save you time and we've heard that's what you want. Unlike some of our competitors who can only solve half the problem, Optus supports your business success with solutions to cover your whole business, offering mobile, fixed and data business solutions such as Total Business Cap
Stay ahead with products designed for business
Our product range is designed specifically for business. While you'll find some of our competitors may try to sell you a product designed for consumers. With Optus, not only will you save time by dealing with just one telecommunication provider but you'll be staying ahead of the pack with business-grade solutions for you and your team.
These offers are only available to small and medium businesses as defined by Optus. If your business has more than 200 employees you should visit www.optus.com.au/business for tailored solutions.
See how Optus is making a difference to their customers business
Simplified billing and cheaper solutions
"Optus clearly demonstrated the benefits of consolidation, and the financial and administration benefits to the firm."
Better client service
"As a progressive firm, we want our people to be technically adept and savvy, enabling the firm to provide better client service. We can do that by enabling all of the aspects of our fixed and mobile phone and internet solutions, achieving significant time and financial benefits."
Ben Lowry, Director of Operations, Cornwall Stodart