Transaction Network Services has renewed its agreement with Credit Card network MasterCard to provide payment server software for MasterCard's ecommerce platform, the MasterCard Internet Gateway Service (MiGS).
MiGS provides an outsourced payment gateway service for MasterCard's bank acquirers and merchant customers. The MiGS platform provides Card-Not-Present transactions for online activities, including eCommerce and purchases via mobiles and telephones. It is used worldwide by more than 70 bank acquirers and over 17,000 merchants.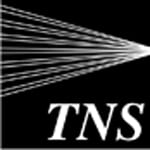 This renewed agreement cements the relationship between the TNS Payment Division and MasterCard which began in 2007.
Shuan Ghaidan, Group Head, Customer Delivery, Asia/Pacific, Middle East & Africa Region, MasterCard, said: "The agreement with TNS was renewed because of their track record for supporting our business needs over the term of our previous agreement. This renewed agreement will enable MasterCard to continue to deliver value to customers through our market-leading hosted processing services.
"With TNS' payments technology, MasterCard can continue to offer flexible payment types and administrative tools for empowering our customers, ensuring a secure environment for transactions, and simplifying the customers' payment experience."
TNS supports MiGS with payment software for a range of online payments services commonly used in Card-Not-Present transactions. TNS technology enables processing of multi-regional card transactions and supports a secure, reliable and efficient payments environment.
John Banfield, Senior Vice President and General Manager of TNS' Asia Pacific Payments Division, said: "TNS is proud to be the chosen technology partner for the MiGS eCommerce processing platform. This agreement affirms TNS' commitment to MasterCard's vision of the future of eCommerce."