Martin Ferguson, the federal Minister for Resources, Energy and Tourism has held Australians to ransom with threats of electricity network failures unless $100 billion is spent on the ailing infrastructure.
In an editorial for The Australian newspaper Mr Ferguson details the difficulties of managing a partly privately owned energy infrastructure, with government price caps dampening pricing signals to private operators to invest in the infrastructure.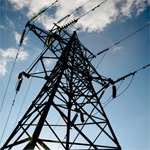 "Price regulation is necessary in the absence of competitive markets. However, this only causes me concern if retail price caps are being used to disguise market signals and dampen investment."  Mr Ferguson wrote.
With energy demands set to double by 2030 Mr Ferguson believes the time is now to free up the market and introduce the CPRS legislation so effective price signals can be sent to the electricity producers to encourage the construction of renewable energy facilities instead of current plans to roll out coal fired base load power stations by electricity producers.
"During the past three years, prices have risen by about 35 per cent. These price rises have nothing to do with the CPRS." Mr Ferguson wrote.
"Australia now needs to invest at least $100bn in electricity infrastructure during the next decade just to meet growing demand and replace ageing infrastructure."
This editorial from Mr Ferguson comes on the back of the news last week that the Independent Pricing and Regulatory Tribunal in New South Wales confirming a 64 percent increase in electricity prices for the state. With the cost increases justified by the increasing costs associated with maintaining the the energy network combined with the anticipated passing of the Federal Governments' Carbon Pollution Reduction Scheme legislation.
Homeowners and businesses in NSW are likely to see price increases of anywhere from 46 percent up to 64 percent depending on where they live and their current supplier over the next 3 years.  With the Federal Governments' CPRS likely to contribute 40 percent to 56 percent to these total cost increases.