iiNet has outed Senator Conroy as a liar for suggesting iiNet supports the Federal Government's proposed internet filter because of their participation in the filter consultation process.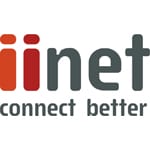 iiNet, Australia's third largest ISP yesterday confirmed that it does not, has not and will not ever support the Federal Government's proposed internet filter. Broadband, Communications and the Digital Economy Minister, Stephen Conroy's proposed mandatory internet filtering scheme may slow down access speeds, increase the costs of doing business, as well as fail to achieve its stated goals.
"The proposed filter is fundamentally flawed, will not achieve its stated purpose and simply will not work. It is fundamentally bad policy," said Michael Malone, iiNet's Chief Executive Officer. "We do not and never have supported such a system."
Mr Malone was responding to claims made over the weekend by Senator Conroy, that iiNet supported the filter.
"We have been involved in the Government's consultation process in an effort to at least have some transparency measures introduced."
"However, any claim that our participation in that consultation process is support for the Government's policy is an outright lie." Mr Malone said.
"Our position is unchanged. This proposed filter is a waste of money that should be instead spent on additional law enforcement and education resources."
iiNet yesterday issued a statement to customers from Steve Dalby, iiNet Chief Regulatory Officer on their website concerning the confusion around iiNet's exit from the trial process.
"You may have heard our latest news on the ISP filtering front – after months of negotiations with the Department of Broadband, Communications and the Digital Economy, we've decided to withdraw from the proposed trial. This means none of iiNet's customers will be affected in any way." Mr Daldy's statement read.
"Our view has always been that the proposed filter itself is majorly flawed, using an approach that has been discredited by industry experts time and time again." Said the statement.