The hotel industry is beginning to stabilise following the depressing effects of the GFC, with prices rising for the first time since 2007, new research has found.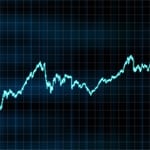 The latest Hotel Price Index, compiled by global hotel booking website Hotels.com, found that the average price of a hotel room around the world rose two per cent in the second quarter of 2010 compared to the same period a year earlier. However, prices had fallen so low during 2009 that despite the modest increase, the average price of a hotel room was still lower than it was in 2004.
Sydney and Cairns were two of only six major cities globally which showed price increases in the first half of 2010, at four and eight per cent respectively. Sydney's price rise meant that Perth lost its title as Australia's most expensive city for hotel accommodation.
The increase in the second quarter of 2010 shows that a slow recovery process is taking place in the hotel industry, according to the President of Hotels.com Worldwide David Roche.
"Hotel pricing trends, up to the end of Q2 of 2010, confirm that stabilization has indeed been under way in the hotel industry, and that there are hints of a recovery," said Mr Roche.
"However, while the Hotel Price Index has shown a rise of 2 percent, consumers should remember that hotel affordability across the world has not been this good since 2004, offering terrific opportunities to extend stays or trade up the star class," added Mr Roche.
Hotel prices also dropped markedly for Australian travellers during the second quarter of 2010 compared to the same period in 2009. Hotel prices across the United States were down by 10 percent year-on-year for Australian travellers, while travellers to the United Kingdom paid on average 5 percent lesson for hotels in the second quarter of 2010.
"For Australian travellers, there is an abundance of international and domestic destinations that offer value for money and will continue to do so for some time and as the Australian Dollar continues to perform well, many international destinations will continue to be favourably priced for Australian travellers," said Mr Roche.