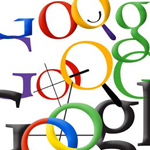 Hitwise today released report that reveals an increase in Google's dominance of the Australian search market. With Google accounting for 87.26 percent of Australian traffic.
Google Australia accounted for 74.61 percent and Google.com 12.65 percent of all Australian searches conducted during February 2010.
"These results highlight Google's continued market dominance that looks set to continue as no substantial challengers have emerged in the past year," said Alan Long, Experian Hitwise Research Director for APAC. "Our research team continually monitors search engine performance and it is more likely we will see competition for mass audiences arise from the Social Networking sector than from new entrants in the Search Engine industry, While Google remain the dominant search engine, opportunities for marketers are still to be found on other Search Engines. Focusing marketing efforts across a number of Search Engines allows for marketers to amortise and lower their acquisition costs."
Search engines continue to be the primary way Internet users navigate to key industry categories.
"Internet users are exhibiting a growing reliance on the results generated through online search tools to determine where they source information," said Long. "This highlights the need for businesses to continue to develop and enhance their visibility online and maintain presence in search engines through tactics such as SEO."
Experian Hitwise's latest research also considered the current online landscape and attention being paid to different industries online.
"When we compared search results from February 2010 with February 2009, Travel, Food and Beverage and Aviation categories showed the largest increases in their share of upstream traffic coming directly from search engines," said Long. "This trend is significant as we begin to see greater consumer confidence re-emerge following the GFC. The strains around disposable income are beginning to slacken and as a result we are seeing a renewed interest in the travel and tourism sector."
Another major trend emerging is the use of more detailed search queries – with those averaging five to more than eight words long increasing by 2.14 percent.
"The increase in search term length indicates greater sophistication in the use of search engines," said Long. "Australian Internet users are becoming more specific in their requests, providing a real challenge for search engines to continually improve their responses and marketers to adopt SEO strategies accordingly."