Consumers' inflation expectations have moderated to 3.3 percent in the July edition of the Melbourne Institute Survey of Consumer Inflationary Expectations.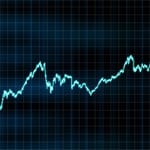 The median expected inflation rate, reported in the Melbourne Institute Survey of Consumer Inflationary Expectations, decreased marginally to 3.3 percent in July from 3.4 percent in June. The proportion of consumers expecting inflation to be within the RBA's 2 – 3 percent band has risen to 19.1 percent in July from 17.5 percent in June.
According to Dr Michael Chua, a Research Fellow at the Melbourne Institute, "This month survey shows an interesting shift in the distribution of inflationary expectations. The number of respondents expecting inflation to lie between 9 percent and 10 per cent has increased from 15.3 percent in June to 17.3 percent in July. This has pushed the mean inflationary expectations up to 5.9 percent in July from 5.3 percent in June."
He added, "This rise may be a reaction to anticipated upward movement in the prices of vegetables due to possible supply shortages. The movement of vegetables prices will be of great interest in the next few months."
The Reserve Bank of Australia looks likely to make near term interest rate decisions based on second quarter ABS inflation data due later this month, with this data likely to influence the RBA's August board meeting.  At present the RBA has adopted a wait and see approach as it looks for information concerning the effect interest rate increases earlier this year have had on the Australian economy, however has indicated in the minutes from the May board meeting that the July inflation data will be the determinate of near term monetary policy by the RBA.