Easter's a four-day weekend, and it's been ages since Christmas… Why not plan a last-minute holiday in some delicious location or get out of town with your mates for a simple, laid-back camping trip?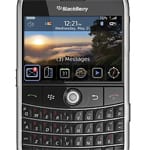 Organise an awesome short trip while you're on the go with the first two apps below, use the next two while you're on the road and the fifth one will come in very handy if you're camping.
1. Don't go where it's raining! Check the weather of your destination with BeWeather. This app offers a seven-day forecast for any city of your choice so you can decide which day you'll hit the beach.
2. Book your accommodation, flights and a hire car if you need them with Kayak. This app is connected to well-known travel search engine http://kayak.com, and filters your search for easy pickings by popularity, stars, price and more. You'll be inundated with choice (think Gold Coast, QLD or Gold Coast, Barbados).
3. Don't get fined: look out for speeding cameras, police speed traps and red light cameras in advance with the clever app Trapster. (Not that you should be speeding or running red lights anyway!)
4. Drive Safe.ly – this app reads your text messages and emails aloud to you, and allows you to dictate and send messages and emails by talking while your hands are safely on the wheel.
5. Be prepared. The Flashlight app for BlackBerry will ensure you're not in the dark. There are eight neon colours and brightness settings but be careful – this flashlight is so powerful that night vision can be impaired if you look directly into the light. If you're a hunter or a fisherman, use the green light – it won't spook prey. If you're not a hunter, use the brightest white light to scare those critters away!
Have a happy and safe Easter break.
Download these apps from BlackBerry App World today!