Big W has come to an agreement with the ACCC and will pay $400,000 in contributions to charity and research after breaching fire labelling laws for children's clothes.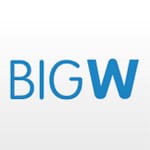 Big W will make a contribution of $200,000 to the Sydney Children's Hospital, Randwick and a further $200,000 to a major research program into the mandatory safety standard that the company was found to be in breach of.
The funding follows a major recall of children's nightwear by Woolworths Limited, trading as Big W, and its supplier Vinetex & Co Pty Ltd.
The companies have given the Australian Competition and Consumer Commission court-enforceable undertakings after supplying and selling a range of children's nightwear products that had incorrect fire labelling.
"The ACCC enforces a mandatory standard for the labelling of children's nightwear," ACCC deputy chair Peter Kell said today. "It is designed to reduce the risk of burns injuries to children by providing specific information on the fire hazard of relevant garments."
"Although there has been a significant reduction in hospitalisation rates due to burns from nightwear since the late 1970s, when the standard was introduced, burns from nightwear can and still do occur."
As a part of this monitoring, the ACCC identified that a number of children's nightwear items sold in Big W stores across Australia were incorrectly labelled as 'low fire danger' when flammability testing showed they should have been labelled 'high fire danger'.
After being advised of the breach, Woolworths acted promptly and undertook a voluntary recall across dozens of styles across its nightwear range, including 19 styles from the Pink Sugar and Bed Bugs Girls Single Nighties range and eight styles from the Selected Sleepwear Nite Club Boys Nightwear range.
As a part of the outcome negotiated by the ACCC, Woolworths has agreed to:
• donate $200,000 to the Sydney Children's Hospital, Randwick, and
• fund a $200,000 research project into the mandatory safety standard.
"Suppliers and retailers alike should be particularly vigilant when selling products that are subject to mandatory safety standards. Care needs to be taken in checking the details contained in test reports to ensure products meet all requirements. Keeping consumers safe should be the top priority." Kell said.