Australia's digital signage market is growing at 12 percent a year, with more companies looking to make their presence known online, a new report has found.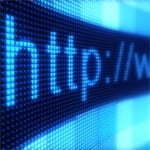 The Australia Digital Signage Systems Market Report 2010, a report by consulting company Frost & Sullivan, has indicated that the digital signage systems market will reach over $58 million by 2013. The report defines digital signage systems as any network of displays that can be remotely managed and whose business model revolves around merchandising or advertising.
Growth in the Digital Signage Systems market will only increase as more companies acquire the right expertise to handle complex projects that require many components of digital signage, according to ICT Research Director – Australia and New Zealand Audrey William.
"The single biggest issue facing the digital signage systems market remains the challenge of demonstrating return on investment. Every company needs to be able to identify the right metrics to measure activity that links their screens to actual customer purchases. For those that successfully solve this, there are vast opportunities to get in early and capitalise on the many public locations in Australia that haven't yet moved towards digital advertising."
Interactivity with digital signage systems is expected to increase with the evolution of mobile devices such as the iPhone and the Google Android.  Growing use of social media such as Twitter will also create closer linkages between advertising, social media and mobility with digital signage systems.
Demand for digital signage systems in the last year has primarily centred on public display areas such as airports, customs halls, cinemas and retail outlets. However, the report predicts the rise of new signage opportunities within financial services outlets, transport locations such as train stations and bus stops, real estate companies, education and car dealership organisations and medical centres.