Online travel sites and discount flight aggregators may not be the cheapest option for business travellers if the latest research from The Online Travel Benchmarking Group holds true.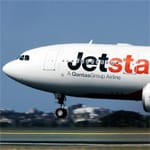 The study was conducted by The Online Travel Benchmarking Group, a division of travel advisory firm Harrell Associates.  The study compared domestic airfares and hotel accommodation rates of popular online consumer travel websites with search results from the online booking system offered by Australia's American Express Business Travel.
The study analysed 80 business travel itineraries across 20 different routes.  It examined a range of cost factors such as: ticket type, length of trip, air route and date of purchase and was completed in June 2010.
"Our research continually debunks the myth that online agencies are lower-cost alternatives for business travel booked online," says Bob Harrell, CEO of Harrell Associates, principal for the Online Travel Benchmarking Group and author of the study.  "American Express Business Travel continues to hold the pole position in the competition for savings."
Trena Blair, Vice President and General Manager for American Express Business Travel in Australia and New Zealand, says, "There is still the perception among many corporate travellers that they are better off using an online consumer travel website for booking their corporate travel.  While these types of websites can offer attractive deals for the leisure traveller, independent research continually demonstrates that a travel management company offers greater overall savings for businesses – whether that business is large or small.
In related news, Australian businesses are lifting travel bans, with Flight Centre reporting considerable pick up in corporate travel bookings during the last 12 months.
You can check out Dynamic Business' 3 Quick ways to save on business travel article from earlier this week.