National Australia Bank's payment problems over the last week have Australian retailers proposing legal action against in the form of a national class action to recover the loses incurred due to the bank's failures over the last week, such legal action is unlikely to be successful however.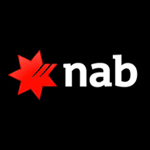 United Retailers Federation national president Scott Driscoll told the Brisbane Times that retailers had lost business over the weekend because National Australia Bank customers and employees of businesses that use NAB were left without wages and access to cash over the weekend. Mr Driscoll expects retailers to examine the possibility of a potential class action against National Australia Bank seeking compensation for lost sales.
National Australia Bank only appears to have a public relations problem on its hands not a legal one, with Dynamic Business blogger Kenneth Ti of Phang Legal expects retailers to have a difficult time establishing a link between NAB's payment problems over the last week and any dip in sales suffered.
"The claim here is that retailers suffered damage due to a lack of spending on the part of the consumer due to a failure of the NAB to provide electronic banking services. In my opinion this is a bit of a stretch and retailers will need to show that the damage suffered is directly or majorly linked to NAB's failure. " he said.
Retailers are also going to have a hard time quantifying damages caused by the NAB's problems over the last week said Mr Ti.
"The other difficulty to overcome is quantifying damages. This is not a simple case of "we lost money", but rather a case of "we lost sales". It will be difficult to quantify damages where the damage suffered was potential sales rather than actual loss suffered. Quantifying these type of damages is difficult and tricky"
NAB issued a statement yesterday indicating the bank's payment processing problems have been resolved, with NAB customers confirming transactions have cleared their accounts yesterday.