MYOB today unveiled MYOB LiveAccounts, an online accounting solution for Australian businesses that need to raise invoices, track expenses and manage income – online.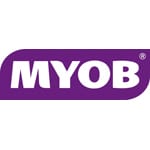 MYOB CEO Tim Reed says that according to an independent survey of over 850 Australian businesses conducted for MYOB, Aussie business owners are looking for online tools and functionality, but prefer to run their business from the desktop.
"MYOB is here to help businesses make the most of the internet and offer a choice of accounting products and business solutions to suit businesses of all sizes. We already offer Australia's largest range of desktop accounting solutions and today's announcement further extends the choices we have online," explains Mr Reed.
MYOB's independent research indicates that the majority of Australian business ownerswould prefer to have the best of both worlds, both desktop and online. According to the independent research survey, in Australia, the software as a service (SaaS) model appeals to less than a quarter of all of SME businesses – with only 22 percent of businesses who see operating all their business processes on the internet as "appealing".
Combining the desktop software and internet services (S+S) appeals to more than half of all SME businesses (58 percent).
"Most businesses tell us they don't want to use purely online solutions," Mr Reed says. "Being connected to the Internet is great for some things – such as getting automatic updates of your bank transactions – but in other areas a desktop solution is preferred."
"What MYOB is offering really does provide the 'best of both worlds': desktop solutions that will be connected to the Internet through our MYOB AccountRight range, and a pure online solution via MYOB LiveAccounts," says Mr Reed.
Mr Reed says the newest addition to the MYOB product family, MYOB LiveAccounts, is a great example of this approach.
"For businesses looking for an online solution, but who don't need the full range of desktop features, MYOB LiveAccounts will offer a simple, inexpensive and hassle free way to do the accounts. Businesses can raise invoices, track expenses, monitor bank accounts, manage GST and keep in touch with every
aspect of their business through real-time business reports," explains Mr Reed.
MYOB LiveAccounts is currently in Beta testing and is being used by a range of businesses and accounting professionals. It will be made available on general release within the next couple of months.
Screenshots from MYOB LiveAccounts below (Click for larger versions).