James Packer and Lachlan Murdoch have both been offered directors positions on the Ten Network Holdings board after James Packer's Consolidated Press Holdings (CPH) increased its investment in the television network to 18 percent.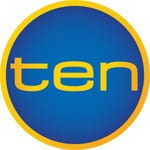 Ten Network Holdings issued a statement today where they welcomed the sons of media moguls Kerry Packer and Rupert Murdoch interest in the free-to-air television industry through CPH's investment in Ten Holdings.
Ten Network Holdings has offered both James Packer and Lachlan Murdoch positions on the board of the company, taking the board to ten members should both accept positions.
Ten Holdings Executive Chairman, Nick Falloon, and the Ten Holdings Board have advised that following the exit of Canwest as an investor in Channel Ten the company had agreed to a plan to transition the current Executive Chairman role to a non-executive role. This would open up the opportunity for either Packer or Murdoch to be appointed Chairman of the network when the transition is complete.