A record number of Australians are packing their lunches, canceling holidays, and buying in bulk, as the impact of earlier interest rate rises continues to hamper spending.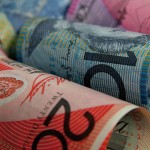 The latest Bankwest/Mortgage and Finance Association (MFAA) Home Finance Index shows more than 50 percent of respondents are sacrificing a range of everyday necessities to accommodate higher interest rates.
The Bankwest/MFAA Index also uncovered a range of other measures people are taking to either improve their finances or balance their household budgets, including buying more lotto tickets (17 percent), selling unused things rather than throwing the items out (20 percent), taking on additional work (11 percent) and paying less on insurance policies and superannuation contributions (15 percent).
Unsurprisingly, borrowers continue to be concerned about the impact of increased food costs and interest rates.
The latest Index also revealed borrowers feel their financial situation is relatively stable, but not quite as good as three years ago.
The number of borrowers feeling 'worse off' than 12 months ago has been steadily increasing since November 2009. Those who are most concerned and affected by the state of the economy are the over 60s, unemployed, low income earners, students and those involved in home duties.
According to Bankwest Retail Chief Executive, Vittoria Shortt, "With interest rates higher than last year, many mortgage holders seem to be holding back on their spending.  Home buyers are opting for practical strategies such as packed lunches, shopping during the sales, and buying in bulk to balance their household budgets. There is a clear move to more thrifty spending for many Australian households."
The Bankwest/MFAA Index found the most popular ways to save money to meet growing mortgage repayments include:
Eating out and going out less(50 percent)


Reducing costs at home (47 percent)

Taking lunch to work (47 percent)

Going on cheaper holidays (an opportunity to local tourism operators) or not taking breaks at all (42 percent)

Buying food at lower cost sources or in bulk (40 percent)