Our favourite young businesspeople are a varied bunch this year, from the 23 year-old with two leading fashion e-boutiques to the brother and sister dreaming up new gadgets to export every year.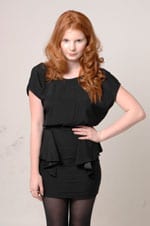 Kath Purkis
Le BlackBook and Noir Shop
www.noirshop.com and www.leblackbook.com.au
At just 23 years old, Kath Purkis is the owner of two women's fashion e-boutiques: Le Black Book and Noir Shop.
Noir Shop, which launched just last month, is hyped as Australia's answer to the UK's infamous high street store, Topshop and is the younger sister of Le Black Book. Noir Shop offers fashion conscious women the latest look at an affordable price with next day delivery throughout Australia.
Kath says: I feel as if I am starting to become Australia's fashion online entrepreneur. There is nothing more rewarding that promoting Australian designers to a global marketplace."
Kath's favourite pastime as a child was dress ups and she developed a passion for fashion and design at a very young age. She studied various courses at the prestigious Julian Ashton Art School in Sydney at the age of 12; far younger than her peers. She moved into fashion, working for well known Australian designer Akira Isogawa, and it was here she developed her skills and understanding of all facets of the industry.
She later moved on to develop the Le Black Book concept and launched it in April last year. At Le Black Book, Kath has catered to businesswomen, mothers, students and of course the manic lives of those who work in the fashion industry. Luxury packaging, an efficient service and high quality product ensure the online experience is a good one and customers keep coming back for more. Fashion is all about the details and so is Le Black Book.
Her latest venture, Noir Shop, launched last month. "I'm really excited about it," says Kath. "The site is very user-friendly with a high fashion look. I'm really happy with the design. I hope it will be Australia's answer to Topshop."
Erica French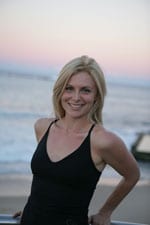 Fit2Date
www.fit2date.com.au
Erica French is founder of Fit2Date, an outdoor fitness training group for singletons.
The 30 year old is one of Australia's leading health and fitness experts. Armed with a health science degree and a triathlon background, she has trained many Olympic athletes and celebrities including Ian Thorpe and Daniel Macpherson.
In July 2007, Erica started the first outdoor training group for fit single people called Fit2Date. The following year, she launched the business in New York City and she's now franchising the concept all over the world.
"I knew there had to be a better way to meet people and Fit2Date actually works. Worse case you get a great workout and meet new people. Best case you find someone special you can really sweat with. I feel extremely lucky to help bring people together in a healthy, fun way."
Robert Castaneda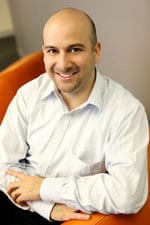 CustomWare
www.customware.net
Robert Castaneda founded CustomWare in July 2001, before he even graduated from university. Today, the company is recognised as a leader in the development of technology-based solutions that improve communication in business by effectively linking people and company systems.
Integration and collaboration 'CustomWare style' is based on Rob's advocacy of transparency in communication and business. Practising what he preaches, he applied collaborative technologies to his own business including unstructured systems such as a wiki, blog and social software–even on its public website. Anyone can comment on, suggest or even develop a better way of doing things.
Just eight years on, CustomWare boasts over 70 staff, has offices in Sydney, Melbourne, Singapore, Kuala Lumpur and Wellington and services over 250 clients in 20 countries.
Chris O'Brien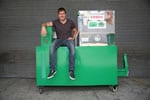 Hungry Giant
www.hungrygiant.com.au
At the ripe old age of 22, Chris O'Brien had a brilliant idea. Against all odds and with almost no money at his disposal, he managed to turn his idea into a machine that would change the waste removal industry in Australia forever, and significantly reduce the amount of waste going to landfill.
He was working for a white goods store when his idea struck. He saw truckload after truckload of polystyrene packaging materials removed regularly from the store and taken to landfill. He knew there had to be a better way. By the time he was 23, he had developed a machine he called The Hungry Giant that could compact polystyrene on site. "It seemed crazy to me that a lot of waste being sent to landfill is actually recyclable." Chris says. "The entire industry was based on volume when it should really have a commodity focus."
This year, Hungry Giant is launching a revolutionary full waste collection service to not only deliver a way of better recycling that customers are demanding, but to also reduce their waste bill. Now all types of waste can be separated and volumes reduced at source, not just polystyrene. National retailers like Harvey Norman and The Good Guys use Hungry Giant machines and have reported great financial savings and a much reduced environmental impact.
The 25 year old is being hailed as the green face of recycling. By cleaning up the waste industry he is creating a better deal for both Aussie business and the planet.


David Hancock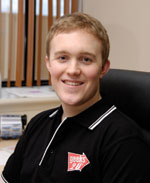 Geeks2U
www.geeks2u.com.au
Still aged just 24, David Hancock is the founder and managing director of Geeks2U.
The business provides expert, same-day, on site computer help, repairs and services and is Australia's leading provider of on-site computer service for homes and businesses. Their mission is simple: "To ensure our clients get the most out of their technology through prompt, expert service, when and where they need it, from our qualified technicians."
When David set up Geeks2U in 2005, he had just one technician to service customers in Sydney. Today, Geeks2U services Sydney, Melbourne, Brisbane, the Gold Coast, Adelaide, Canberra, Hobart and Perth with more than 30,000 customers. Revenue growth for April 2009 versus April 2008 is a huge 94 percent.
David is not afraid to take risks and is currently focusing on further cementing the company's position as the leader in the industry.
Adi Rum and Damian Kovach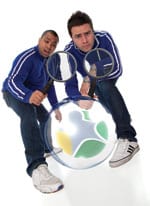 LocalFitness
www.localfitness.com.au
Adi Rum and Damian Kovach never really thought of themselves as matchmakers but the two Melbourne entrepreneurs behind Australia's leading online fitness search engine www.localfitness.com.au are doing just that, with over 4 million hits on the site each month.
The website aims to match people to their local gym, personal trainer or even class. It allows consumers to scope out gyms and search for the perfect fitness régime from the privacy of their own home, creating a non-pressured environment.
Twenty-something school friends Rum and Kovach, graduated from Monash University with degrees in Computer Science and started on their business two years ago. "Most fitness businesses did not even have a website, let alone a web presence. When there were websites they were totally lacking in information like class times, trainers and facility profiles and almost none had real photos showing their actual facilities, which is what the public wants to see," says Kovach.
He adds: "Our consumer survey data shows that 70% of all visitors to our site are satisfied and find exactly what they are looking for." Rum adds: "Our concept is that if you find the right fitness facility, program, personal trainer or service, there is a higher chance you are likely to stay involved in fitness and adhere to an exercise routine. We currently represent hundreds of gyms in Victoria–an overwhelmingly positive response."
Alex and Cate Gransbury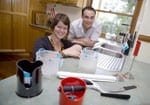 Dreamfarm
www.dreamfarm.com.au
Brother and sister duo Alex (27) and Cate (24) started Dreamfarm from their bedroom in 2003. It now turns over more than $1 million a year.
In 2004, they moved their office from a bedroom to their parents' garage and launched the Grindenstein, a clever device which solves the extremely messy problem of removing the grinds from your espresso machine's  portafilter or handle.
They started selling it at market. In 2005, they rented their first warehouse in Fyshwick, ACT, and the duo and their relatives put Grindensteins together five nights a week! By the end of that year they had more than 120 retailers and had started exporting to Israel, the UK and the Netherlands.
In 2006, they moved production to China to make it more profitable for export markets, and gave the domestic distribution to an Australian company to concentrate on product development. They also launched Dreamfarm Europe BV to supply directly to European distributors.
They launched their second product, Scizza, in 2007, and secured distribution in Canada, the US and New Zealand. At this point, the business had one full-time employee (Alex), three part-time employees, and a lot of unpaid help.
Last year saw Dreamfarm relocate Australian operations from Canberra to Brisbane and launch Smood and Gripet, as well as Dreamfarm USA Inc. Dreamfarm now sells into over 300 stores in the US with five staff there. Last year also saw them start to sell into Japan.
In 2009, Dreamfarm doubled its product range. It now has two full-time employees in Australia, one in Europe and four in the US. It took back distribution in Australia and has since grown the number of Australian retailers from 150 to over 300 within six months.
The company now ships to over 25 countries worldwide and sells directly to retailers in Australia and the US. But this export success story doesn't end here! Four more products will be launched in 2010.
Chris Ryan and Adam Rockett

Strike Group Australia
www.strike.com.au
In close to a decade, Adam Rockett, 30, and Chris Ryan, 29, founders of Queensland company Strike Group Australia, have created a wholesale telecommunications business that exports to over 79 countries.
Born and raised in Brisbane, they met at secondary school and have travelled the planet establishing the Strike brand. Positioning themselves as a domestic and international wholesaler of telecommunications products, the duo is continuing to grow the business from strength to strength.
The GFC is providing opportunities for Strike. Experiencing a double digit growth each year and turning over $16 million last year, the world is their oyster. They credit most of Strike's success to their high- achieving team of sales and management professionals. The HR systems they use to recruit, train and assess their team have ensured the right people were hired and trained from the outset. In addition to Chris and Adam, Strike employs 17 people.
The business has diversified to include, property investment, venture capital enterprise, consumer electronics and its key wholesale division of domestic mobile enhancements.
Adam and Chris's achievements include being finalists in Ernst and Young's Entrepreneur of the Year awards.
People who read this, also liked:
Entrepreneurs of the year