UK Trade & Investment (UKTI), the British Government's trade and development arm, yesterday kicked off the UK Market Entry (UK-ME) business competition in Sydney to help Australian companies expand into the UK, Europe and the world.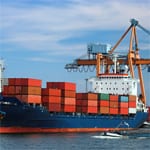 The companies are vying to win business support packages that include British Airways return airfares to London, meetings with potential business partners, introductions to business networks, a free limited company and ongoing UKTI support. The Sydney event was the second in a series of events to be held around Australia.
Speaking at the event Tim Moore, Founder of Photolibrary, one of the world's leading online photo libraries, gave NSW companies valuable insight into what they can expect when they expand to the UK and how to best utilise this once in a lifetime opportunity.
"The Australian Photolibrary Group commenced its UK business in late 2003 in London and has since purchased three other niche media business, also in London, and established a Leeds office; our UK outfit is now a corner stone of our global business. UKTI has been instrumental in helping us achieve our continuing success from its London, Sydney and Paris offices (where Photolibrary has just opened). There is no chance we would be progressing as well with our launch into mainland Europe without the assistance of UKTI." he said.
Carrie England, UKTI's Director of Investment, Australia and NZ, outlined the opportunities that exist for Aussie companies.
"We've been very impressed by the response from companies so far, they're very interested in what the UK has to offer as a business destination. We helped 68 Australian companies establish themselves in the UK last year and it looks like we'll easily beat that this year. It's a great time to expand to the UK from Australia with the UK economy bouncing back strongly and a very favourable exchange rate."she said.
The NSW winners of the UK-Market Entry competition will be announced on November 8th at a finale event in Sydney.