MYOB is launching a new Love Your Work grant worth $20,000 for Australian business owners as part of their commitment to make life easier for Aussie businesses.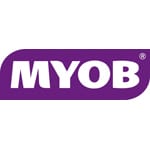 The $20,000 MYOB Business Grant will be awarded to the business owner who gives the best answer to two questions – what are they most passionate about and how they would spend the grant on the business. MYOB's New Zealand general manager Julian Smith lives and breathes the Love Your Work spirit in his blog on Dynamic Business, surprisingly enough also called Love Your Work.
MYOB's Group Manager – Marketing, Suzanne Damms looks forward to Aussie businesses sharing their passion with MYOB.
"MYOB has helped over one million business owners focus on what they love, and we're excited to not only share the success of four passionate business owners through our current Love Your Work campaign but provide the opportunity for a business to benefit from $20,000," explains
MYOB invites business owners to share what they're passionate about and how they'd love to spend $20,000 to develop their business. If they include their photo or business logo they will be featured on the MYOB Love Your Work website, which is also a great opportunity to showcase their business.
Entries are open from the 25th July 2010 until the 5th of September at www.myob.com.au/loveyourwork. Business owners will be eligible to win the $20,000 MYOB Business Grant or one of three runners-up prizes. All they need to do is provide answers to the following questions:
1) What are you most passionate about in your business?
2) Love Your Work? Tell us why and how you'd spend $20,000 on your business.
Entries will be judged by MYOB based on the most creative, humorous and original response to these questions.
MYOB is committed to supporting business owners and providing customers with great solutions that cater to their needs. The MYOB Business Grant is part of MYOB's ongoing commitment to making business life easier for Aussie businesses.