How many new companies or ventures have you started in the last year? If you have to pause to count them all, you might just be a serial entrepreneur. You have so many ideas—good ideas—and the resources to put them into action, so why not go for it? After all, at least one or two are bound to pan out and be successful, right?
Your courage and entrepreneurial skills are to be admired, but with so many projects going on at once, you're bound to get a little frazzled if you don't stay organized and on task. Thankfully, there are a multitude of apps that can help you spend your time wisely and be the serial entrepreneur you were born to be.
Time Management and Tracking Apps
First of all, are you as productive as you think you are? How much time do you really waste getting distracted by social media? Do you ever shop online to get it done "quickly," only to end up spending hours finding exactly what you want and comparing all the prices and shipping speeds?
I'll admit, I'm guilty as charged when it comes to getting distracted. You might have better self-control, but the data collected from time management apps may still surprise you. RescueTime is one such app, and it will track the time that you spend on various websites to help you pinpoint exactly where you're funneling your time.
A tip: if Facebook, for example, is stealing all of your time, set a complicated password that you won't remember, and log into FB on only one device. When FB is only available via your phone, you'll be less distracted than if you are sitting in front of your computer and trying to accomplish something work-related.
On the flip side, you should also track time spent on work so that you can bill your clients appropriately. Personally, I love using Toggl for this, since it's super easy to type in a task and hit the start/stop button as needed. It will notice inactivity and ask if you want to keep tracking your time, which is perfect for those moments when a quick snack break turns into a full-out lunch, and you accidentally leave the timer ticking.
Communication Apps
As a serial entrepreneur, you need to simplify your phone lines to simplify your life. Call routing apps like Zintel are perfect for this. You can get a separate phone number for each of your ventures, but have them all ring on your personal phone. You'll know how to answer based on the number displayed on your caller ID—it will show your relevant business phone number instead of the actual caller's number.
Each number will have its own voicemail and other settings. If you have assistants or any other staff, you can route calls to their personal phones as well. It makes life much easier when your work phone is not bound to a desk, and when you only need to carry around one cell phone for all of your business and personal needs.
For messaging purposes, you can certainly send text messages, or you can use apps like HipChat, Campfire or Skype to bring multiple people in on a conversation at one time, no matter what device they are using.
Finally, don't forget about that old-school communication system called a fax machine. If you thought they were obsolete and replaced by email, you're not alone. However, faxing has effectively been reinvented for the digital age, bridging people who need to fax with people who absolutely loathe faxing. It's a win-win. With apps like eFax, you can send and receive faxes via your email, while the other party uses their fax machine. It saves you a lot of money in buying supplies that you might rarely use.
Organizational Apps
I like to handwrite my to-do list. That way, it is very easy for me to reference. All I have to do is glance down! But for large-scale projects, I love using Trello. The interface lets you organize in a way that makes sense to you, with a hierarchy of boards, lists and cards. It integrates with many other apps as well, such as popular cloud-based file storage apps. It's perfect for individuals or for teams.
If you want to take organization to the next level and are willing to pay for it, try OmniFocus. It lets you create the ultimate to-do list that you can carry with you on the go. You can set due dates, and there are a number of notification settings. One amazing feature is location awareness, in which the app recognizes when you are near a store where you can run an errand, such as buying stamps.
OmniFocus even syncs with Apple Watch, so all you have to do is glance down and swipe. No need to dig your phone out of your purse to see what you need to do next. The magic of a to-do list, especially one that is so comprehensive, is that it clears space in your mind for other things. You don't have to constantly remind yourself, "Oh, I need to do this today!" You can consult your list instead.
Take the time now to hand-pick your suite of apps, and it will be just like having your very own personal assistant.
---
About the Author: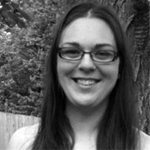 Cathy Habas is a professional writer, editor and Spanish-English translator. She collaborates with entrepreneurs from around the world to market their innovations and to reach a diverse audience. Cathy is also a member of the Build Niche Links writing team.