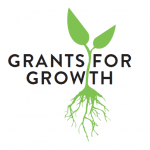 Corporate lawyer Alyce Tran had a dream to make an extra $50,000 from her fashion blog, The Daily Edited, which she co-founded with her friend Tania Liu. After an unsuccessful attempt to launch an online clothing line, the pair introduced their personalised accessories business, which today turns over more than $15 million a year – not a bad effort for an online start-up turned multi-million dollar brand in four years.
With less than $10,000 in savings, the pair started their online leather accessories label, which has become a global sensation.  Now Tran is channeling her energy into assisting budding entrepreneurs as the official judge of H&R Block's Grants for Growth initiative.
The tax leader launched the initiative in April in a bid to support 'up and coming' entrepreneurs with twenty $10,000 grants up for grabs.
"$10,000 doesn't sound like a lot, but when you're running your own small business and you're in those early days – every cent counts, and every helping hand is such a relief. I am honoured to be involved with this initiative as judge and hope to assist other small businesses in flourishing and pushing forward," Ms. Tran said.
"We funded and continue to fund TDE ourselves but having a few extra dollars in the early days would have helped us grow our product line more rapidly as you can always find something to do with some cash that is constructive for your business."
Ms. Tran encourages budding entrepreneurs to enter the competition that runs from April until September with grants awarded in October. The competition aims to give entrepreneurial passion projects that extra boost to transform their small business from 'up and coming' to mainstream.
H&R Block's Managing Director Brodie Dixon said a small investment could have a major impact on a small company.
"This is a chance to give small business with promise an opportunity to grow and get the upper hand. Unfortunately, many amazing businesses don't reach their full potential because they can't get the financial backing they need to get through those initial 'start-up' stages," he said.
Ms. Tran and Ms. Liu started The Daily Edited as a passion project on the side of their legal careers and genuinely believe it was their hard work and dedication that enabled them to build the business.
"I suppose we didn't have any expectations when we launched our accessories line, after our clothing line was essentially a non-starter, we were just doing things and still do things because we enjoy what we do. I think people put too much pressure on themselves to be 'successful' financially but sometimes it's not all about that and if you have expectations and they aren't met it can be disheartening. If you have an idea, just give it a go and execute – what's the worst that can happen?"
The thought of giving up a career for an online start-up can be daunting but Ms. Tran encourages entrepreneurs to ensure their business is financial sound before taking the plunge.
"We only both resigned from being lawyers once TDE had a runway of 18 months of funding, so it was hard work until that point, working 9am-7pm as a lawyer and 7pm-1am as TDE."
With more than 60 per cent of small businesses shutting down within their first three years, H&R Block, with the support of Officeworks, hope the Grants for Growth initiative will give these small businesses the boost they need to continue growing their business.
The competition is open to small businesses and sole traders operating in Australia that have less than 20 employees.Entries are open from now until 30 September 2018, with H&R Block set to announce the winners on 14 October 2018. Runners up will receive three months of free bookkeeping services.For more information or to enter the competition visit https://www.hrblock.com.au/grants-for-growth
*For terms and conditions visit www.hrblock.com.au/grants-for-growth