Twitter's not the only social media for business. We asked the people at Facebook Australia to share their tips on creating a good Facebook Page and designing your own Facebook ads.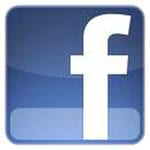 So, why you should your business have a Facebook Page? Your customers are on Facebook. There are 400 million people on the site today and Facebook Pages have created more than 5.3 billion fans.
Every small business should have an internet presence. Only 44 percent of small businesses have a website, yet 63 percent of consumers turn to the Internet first for information about local companies. You can't really tell who's coming to your website. A Facebook Page lets you attract fans (or potential customers), which allows you to update them all in one place and know who you're interacting with.
Facebook Pages are free public profiles for your business that provide you with an easy and powerful way to connect with your customers regularly. Facebook Pages look and act like your personal Facebook profile page. When you share information about your business, whether it be upcoming sales or new store openings, these stories go directly to your fans' News Feed where they spend a lot of time – an average of 5.75 hours a month. Your fans can comment and click "Like", which sends their friends stories linking back to your Facebook Page and creating a viral effect on Facebook.
So, how do create and update a successful Page on Facebook?  Here are four simple tips.
1. Be open and authentic
People relate to genuine messages. When posting, consider what your customers want to hear and listen to their feedback. Make sure to include messages that aren't purely commercial. For example, if you own a women's retail store, you can share articles about fashion or women's causes. Post content that sparks conversations and creates dialogue with your customers.
2. Be active and update often
Your Facebook fans are interested in your business, so make sure to keep them informed about what you're doing. Post pictures of new merchandise or extended store hours. Ask them for feedback on products or survey them to see what they love most about your business. Or pose questions about your business or industry to start a conversation among your fans.
3. Listen and adapt
Learn from your customers and take their feedback into consideration; they can provide helpful insights about how to improve not just your Facebook Page, but your business. Ask questions and adjust your strategy as you grow. Just like your business, your Facebook Page should be dynamic, not static.
4. Use Facebook Ads to drive more traffic to your Page
Facebook Ads help you target your exact audience precisely with an image and a few lines of text. It's one way to find people who might be interested in your businesses or service and point them back to your Facebook Page or website. Facebook also offers "Facebook Ads for Pages" which allow users to fan your Facebook Page by clicking on "Become A Fan" right in the ad. When a user does this, it automatically creates a story on the user's profile page generating free distribution for you.
In line with the last tip, it is important to recognise what makes an effective and engaging Facebook advertisement. The following tips are designed to help you create ads on Facebook that are surprisingly easy and very effective:
1. Target the right people
Reach people who are already interested in your product or service by selecting the best keywords. Keywords are derived from user profiles and provide you with detailed information to be able to precisely target your audience.
During the selection process, Facebook may also suggest up to three new keywords for you based on those that are most common among the group of people you have targeted. Adding these keywords will help you increase the size of your ad's potential audience while ensuring you are still reaching people with relevant interests.
2. Ask people to participate
Take advantage of some of the unique features Facebook ads offer that encourage people to take action directly on your ad. Drive customer awareness to your Facebook Page or website by highlighting a specific promotion or event right in the ad, or simply ask people to click on your ad.
Facebook ads allow people to engage with ads in the same way they interact with other content on the site without leaving the page they're viewing. For example, potential customers can directly engage with your business by clicking on the "Become a Fan" link or the "RSVP to this Event" link. In addition, this action automatically creates a story on the person's profile page and possibly in their friends' home page "Highlights"—generating free distribution for you.
3. Keep it fresh
Keep an eye on your ad and, most importantly, keep it fresh. You can do this by using different images, trying different calls to action, and even changing up the text and the groups of people you are targeting. One of the best things about Facebook ads is that you can see what ads are working the best and use that information to tweak and change your ads as you go.
–Paul Borrus is regional vice president for Facebook Australia.