Recently, there have been some very public examples of succession that have reminded the business world not only of the importance of good succession planning, but also how far it can go wrong without a little thought and preparation.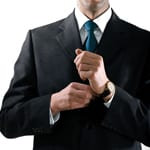 It would be great if nothing ever went wrong in business and all plans just fell into place, but life isn't like that, even in fairy tales. Most businesses are likely to encounter unexpected surprises that impact upon success because so many factors contribute to business performance, many uncontrollable. Understanding those continually changing factors is crucial, as is anticipating the possibilities and mitigating their effects wherever possible.
By taking a look at who's doing it well and who has skipped over the basics in the succession planning manual, small businesses can learn some important lessons and tips to help plan effectively for the future.
The good
By looking at the ease at which top performing David Jones CEO Mark McInnes was succeeded by Paul Zahra when McInnes fell from grace recently, one can see succession planning operating smoothly at the top level of an organisation. McInnes was out on the Friday and it was business as usual by Monday.
The David Jones board did not hesitate at choosing insider Zahra in favour of sourcing an outsider to replace the departing talent. While David Jones did not envisage that there would be a need to exit the young CEO for some time, they were fully prepared with a deliberate succession strategy in the event of the unexpected. There are never any guarantees, and Zahra still must be proven as the right choice for the top job, but the point is that he's been groomed for more than 12 years to fulfil the task.
Lessons that can be learned:
Be fully prepared with a deliberate succession plan for the unexpected.
Think about who the most likely candidates to take over and buy the business might be. Often the most suitable candidates are people already known to the business. They may be internal, such as co-owners or staff, or external competitors or suppliers. Are there special attributes or qualifications that potential new owners must have? This may include legal, financial, licensing or educational factors. Identifying candidates for succession early allows plenty of time for the necessary training and personal preparation so the successor is ready to step up when the time comes.
Identify and communicate openly with those that will eventually step up to fill a management role in the organisation. This is important because too often in business, insufficient thought is put into who will step up to fill management roles.  Assumptions are made without consultation or discussion with the individuals concerned. Dividing a business in a family situation, for example, can be one of the hardest decisions of all, particularly if the main asset held is the business and there is one or more competing children hoping to eventually take control. If business continuity and an amicable outcome with maintained relationships are important, a wise strategy is to communicate intentions to gain feedback and acceptance from the main stakeholders. Failure to do this can mean disaster, financial disappointment and relationship breakdown for all interested parties.
Ensure the successor is trained, prepared and groomed over time to step smoothly into the role. Setting up a business with systems and processes will enable new people to learn the operations of the business, instead of a business in which the owner holds all the client, supplier, operational and procedural information in his or her head.
A business must understand that it is vulnerable to deception and fraud. This can have a devastating effect on business value, particularly if the business is small. Developing an awareness of how fraud and other serious issues, such as sexual harassment, could impact the business can save a lot of stress in the future. A business owner should know his or her business and employees and have sound policies and procedures in place to swiftly deal with the most commons problems that could be encountered.
The bad
The recent sudden death of Queensland businessman Ken Talbot, along with the entire board of Sundance Resources in a plane crash whilst on a mining exploration trip to the Congo, reminds us of why there is the need for formal succession planning.
While the Talbot Group chairman, Don Nissen, is a likely candidate to fill Talbot's shoes, no succession plan exists, and the decision will ultimately be made by Talbot's grieving wife; a tough call by anyone's standards. Until that decision is made, the sizeable privately-owned Talbot Empire, which has estimated worth of $965 million, remains in limbo, along with the fate of several other Australian companies with which Talbot was associated.
Lessons that can be learned:
Some of the brightest businesses' futures have been annihilated by unexpected events that could have been overcome with some prior thought and planning. Planning for all the positives is a good idea, but overlooking the potential problems that may be faced isn't realistic. It is important to understand that not everything will go the way it was intended to, because that realisation allows the opportunity to plan to mitigate potential issues and create a more certain future. Death and disability are the two most commonly underestimated life events by business owners. It's important to prepare for all possibilities, even those that seem incredibly unlikely.
Past management styles have kept the details of the succession plan for the organisation secret, however this is no longer thought to be relevant or appropriate. Open communication about succession with all affected parties is important.
Don't assume that family members want to step in to take control of the business, or will be in a capacity to do so and don't assume family ties solidify business relationships. Family members in business often make verbal agreements because they share a presumed relationship of trust. Many business owners have fallen on hard times because they believed their relationship with other parties ensured the agreement would be honoured in the manner intended. The problem with verbal agreements used in business is that circumstances can change; people's recollections become distorted over time and misunderstanding results not only in relationship breakdown, but also in business breakdown. The results can be devastating.
An estate plan is not a succession plan. Some business owners think it is sufficient to make provision in a will to arrange the succession plan and see it as simply a matter of appointing someone to take up ownership after death. There can be a lot of confusion about which assets can actually be passed on via an estate. Asset ownership is not always straightforward because of the structure of ownership. For example, assets held via a family trust, superannuation fund or company, or assets that are held jointly, rather than as tenants in common, will be dealt with differently from other assets and many not form part of the estate for division among beneficiaries.
An important aspect of running a business is to ensure it remains operational and functional, even when the owner isn't personally able to do so. One often forgotten area is the provision of authority for someone to act on the business owner's behalf to sign cheques and make financial or other decisions when the owner is unable to. There are several types of Powers of Attorney that will enable a trusted person to act on the owner's behalf. Powers of Attorney may be limited to specific tasks or can be extended to encompass a wide range of areas. The normal Power of Attorney will only remain in force while the owner has the mental capacity to understand the authority that has been provided. For this reason, the Enduring Power of Attorney is frequently thought to be more appropriate because it comes into play when the situation is most distraught; for example, during unconsciousness or mental illness. You can imagine the impact of the business being unable to draw payment for materials, staff wages and meet other vital expenses, and how this could further impact on personal and family financial security.
The ugly
The recent internal Government change from Rudd to Gillard was an interesting case of a rather ugly succession. While the succession itself was relatively smooth, involved a well-prepared successor and was well communicated to stakeholders (the public of Australia) it's also an example of needing to carefully protect one's self as a business owner. Imagine the Labor party as a business and Rudd as the 'owner' of that business and the potential dangers of not having a carefully structured succession plan to protect the interests of the owner become clear. In a business situation, for example, it is a possibility that shareholders can outnumber the main owner and potentially overrule their decisions and remove them from their position.
Lessons that can be learned:
Ensure the succession plan it set up to enable the owner or owners to maintain ultimate control through most circumstances.
Understand that conflict within a business can often lead to operational problems that will cause a downturn in the business, thus affecting the business value and eventual sale price.
As long as the owner/s maintain ultimate control, the possibility of using a board to assist in difficult decisions shouldn't be overlooked. This can allow a business owner to draw upon experience not currently available in the business and provide arms-length impartiality, fairness and a depth and accountability to succession that is not achievable solo. Many small-to-medium businesses think that their size prevents them from having a board, but this isn't the case. Even small businesses can benefit from having a 'mini board' to ensure some degree of perspective when it comes to making business decisions, especially surrounding what can be emotionally charged succession planning issues.
Many business owners may not have enough time to learn from personal mistakes and recover sufficiently to realise success, so it's important to take the opportunity to learn from others and become a positive succession planning statistic. The cases demonstrated here each provide some insight into the broad range of issues that need to covered off in a succession plan to ensure the business is not open to potential situations that could bring undone a lifetime of work. Few realise that a business with a formal succession plan actually becomes more valuable.
–Leigh Riley is author of the first collection of Australian case studies on succession planning, Your Business Succession
Online: www.YourBusinessSuccession.com