The food delivery market continues to be disrupted by tech-driven service providers, including home-grown start-ups and global players. With the recent launch of UberEATS in Melbourne and Sydney, one thing's for sure: everyone's facing stiff competition.
Toon Gyssels, co-founder and CEO of foodora Australia (formerly Suppertime) spoke to Dynamic Business about how the company is differentiating itself and what fierce competition means for its business model.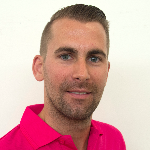 How is foodora responding to a surge in competition?
"Foodora continues to build on the same value proposition we had before: we know good food, are a true partner to the restaurants and care about our customers.
"Delivering food is very different than delivering a parcel or a person, and requires a different approach. It's very obvious that while a parcel can wait and a customer can spend time looking for the car, food needs to be picked up exactly on time in the restaurant, but it goes much deeper than that: what is the ideal packaging, how long can a certain dish travel, how to handle it during transport, etc.
"We are a true partner to the restaurants, we are not just a transactional platform. We are committed to growing their business fundamentally, not disrupting it or giving it a short term boost. To do so, each restaurant gets a dedicated Account Manager, who knows their business inside out (e.g. we have ex-chefs as Account managers) and will work with them to make it (even more) successful in the online world.
"This is why we have so many top restaurants partnering with us exclusively, such as Fonda, Papparich, BL burgers et al, and this is the foundation of our value proposition to our customers: they can truly order their favourite restaurant to their home or office.
"Additionally, we make it a smooth and easy process. This is largely enabled by cutting edge technology, but there is more: it's in the DNA of the company. Everybody working in the foodora team is experienced in customer care and the customer experience is central in whatever we do. A good example of this is our dedicated corporate platform, which is a tailored technical solution, but also comes with a bespoke service and dedicated Account Manager."
What are the company's biggest challenges and opportunities?
"Sustainable, profitable growth is the main challenge for our business model. Growth is easy, certainly when going for an "all for free" policy, but such growth won't last as this does not create value for investors. We've never engaged in these kind of practices, which makes it a big opportunity for us. We know how to grow fast AND sustainably. We pride ourselves on our operational excellence, on top of having the right value proposition to start with."
As more competitors enter the market, what is the key to staying ahead?
"Players in the market need to show distinctive value and growth beyond only showing increase in number of orders, the key is to show profitable growth as a company, or investors will decide to channel their money elsewhere."
Has being acquired by Delivery Hero provided a competitive advantage?
"The main advantage of being part of an international food delivery group is the more advanced technology we can use to enhance our business model. In the Suppertime days, we did everything on a much smaller scale, which allowed for greater flexibility, but did not always offer the latest and the best features. Right now, we have a team of +70 developers working on the platform, which has obviously brought many benefits to Australia."
How is foodora refining its offering to stay competitive?
"We have many exciting things coming up. These include new restaurant partnerships (Din Tai Fung, Mad Mex, Schnitz, etc) and new app features for restaurants and consumers (e.g. improved rider tracking) as well as new areas and marketing partnerships, still under wraps."