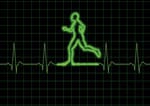 Small businesses face the same security threats as large businesses and are just as susceptible to increasingly sophisticated attacks. Here's how to protect your business.
To counter all of today's threats, a business does need to have a dynamic security platform that continually updates and upgrades with the ability to not only protect your business but give you the visibility to know what is entering and leaving your business. However, for a small business with a small IT budget, this just isn't feasible.
Thankfully, modern advances in security technology offer small businesses the ability to deliver enterprise-class protection on a small business budget. The following 10 steps discuss the main security challenges facing small businesses today and the solutions available to resolve them in a fast, easy and affordable way.
Step 1: Layer your security
Every year, attacks become increasingly diverse, more intelligent and difficult to detect. Network entry points now include employees' laptops and smartphones accessing many of the media and content-rich applications on the internet. Because many of today's attacks use multiple techniques at different layers to infect your network, they can bypass outdated firewall technologies.
The solution? Unified Threat Management (UTM). The best way to secure a small business network is with a UTM approach. UTM devices combine the effectiveness of various point defences to add protection at every networking layer. The power of UTM comes from its simplicity: a single appliance that provides a defence against a wide range of security threats.

Step 2: Secure your gateway
The most effective place to block threats is at the network perimeter, before they can even enter the network. Threats can gain entry into the network over commonly-used applications which many businesses and employees use today. These threats can hide in email, instant messaging (IM), file sharing, games or harmless-looking utility programs, and can often trick outdated security platforms.
Solution? Use firewall that is not only protecting your network but can scan data, applications and content. Stopping threats at the network perimeter requires your firewall to inspect all data not just were it is coming from or where it is going. This technology is known in the industry as Deep Packet Inspection technology, which scans the entirety of the data entering the network and provides an insight into the contents. It is then capable of catching threats hidden inside files, applications and attachments.
Step 3: Keep it simple
The total cost you pay for security isn't only measured in its retail price. It's also in the cost of installation, usage, management and maintenance. Small businesses don't have to tie themselves down with complicated technology that demands extensive training, add-on features and consulting services to operate.
The solution? Simplify your technology. Modern security appliances can make set-up and management easy, using features like intuitive web-based interfaces; automatic synchronisation with easy-to-use configuration wizards designed to guide users through the configuration steps for most common network setup scenarios. On-site or hosted management can further ease administration and ultimately lower ongoing cost of ownership.
Step 4: Keep it affordable
Purchasing traditional standalone point products to protect against all threats can quickly drive up IT costs with separate expenses for each device's purchase, installation, operation, training, administration and maintenance. Managing many different security tools can be overwhelming, inefficient and expensive.
The solution? Consolidated security. Reduce your costs for hardware, set-up, operations and administration by consolidating multiple security tools in one easily managed, affordable appliance. Consolidated UTM and solutions let you deploy broader better-coordinated security within your budget.
Step 5: Get rid of bottlenecks
Bandwidth is more affordable and available than ever. The amount of traffic being scanned by your firewall—as well as the increasing amount of threats and malware lurking in that traffic—is quickly becoming more than many firewalls can handle. Inspecting every byte of every packet can overwhelm some firewalls and bottleneck network performance. So make sure the solution you look at can inspect at the speed your business needs are, not only now but in the future.
The solution? High-performance hardware and software priced for small business. For optimal performance while maintaining maximum security, solutions such as deep packet inspection UTM help to deliver throughput that won't slow performance. Advances in technology allow UTM appliances designed for small businesses to gain incredible network efficiency and greater security for your business.

Step 6: Get your system running
Hard drives fail. Traffic demands overwhelm available bandwidth. Internet services can drop. But when pieces of your critical infrastructure fail, it shouldn't mean your business grinds to a halt.
The solution? Integrated duplication and failover. Modern UTM solutions feature integrated redundancy and failover features that make sure your network's operation doesn't rely on a single point of failure, so your business operates without interruption.
Step 7: Keep your network productive
Today's business networks can be choked by spam, unauthorised Web activity and social networking traffic. If you turn a blind eye to the use of new Web-based applications, you are opening the door to security and productivity issues that will increase over time. At the same time, blocking networks and applications is an ineffective way of identifying and controlling these rogue applications. And it is also time intensive!
The solution? Content and application management. Fortunately, modern application layer inspection tools are able to extend protection beyond basic blocking and inspection, and can scan data, communications, file attachments and applications that pass through the network security appliance. Not only can this prevent potential threats, but can also prevent bandwidth shortages created by non-productive applications, while still empowering users to use of the Web and email for legitimate business purposes.
Step 8: Stay compliant
Almost every small business must comply with external regulations or internal regulations (such as polices for protecting intellectual property). For many compliance requirements, encryption and archiving alone are not enough.
The solution? Integrated compliance management. Modern UTM solutions often meet or even exceed regulatory security and enforcement criteria by casting a wider net of advanced security features. At the same time, these solutions often seamlessly integrate with centralised management, backup and reporting options to help you track, audit, report on and verify your compliance, if required.
Step 9: Secure your endpoint
Today, your office is where you are: at home, at the airport, at a café, and customers, partners and contractors need access to your business from anywhere; however you have no control over whether users have anti-virus or keep it updated. These devices might be infected with viruses and other malware that can enter your network as soon as they are connected, whether locally within your building or remotely over VPN.
The solution? Clean endpoint security. New security techniques can check the endpoint devices and verify whether or not they are running an antivirus solution with the latest signature database, before they connect to your network remotely, and even update the required security automatically.
Step 10: Be prepared for the unexpected
Even the best UTM-secured network needs a disaster recovery solution. Major disasters like the Black Saturday bushfires have demonstrated how exposed small businesses can be to unexpected events. But it's not only headline-grabbing disasters that can disrupt a business. Broken water pipes, power outages, equipment failures, or lost or stolen laptops, can mean disaster for small businesses, and potentially disrupt your operations indefinitely.
The solution? Integrated secure remote access. Modern UTM appliances are best suited for secure remote access during an emergency because they allow workers to connect safely to a corporate network using a web portal, without having to pre-install clients. Modern continuous data protection (CDP) solutions can automatically back-up data and applications to discs, avoiding the complexity and human error involved with tape backup.
–Dean Redman is Country Manager, Australia and New Zealand, for Sonicwall (www.sonicwall.com/au).