More than half (52 percent) of employees surveyed say they would quit after a conflict with a manager, highlighting the need to ensure managers aren't pushing good employees out of your business.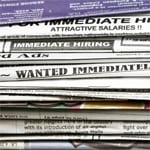 A recent survey of 345 Australian finance, accounting and HR professionals also found 40 percent of employees describe the management skills of the person they report to as average or below.
"Given the increasing skills shortage, organisations can't afford to have ineffective managers pushing staff over the edge and into other job opportunities," said Kevin Jarvis, Director of Robert Half.
The survey found that there is a perception gap between how managers rate their own skills and how employees rate the skills of their manager.
38% of managers say they consistently lead by example; however only 20% of employees agree.
41% of managers say they consistently show interest in their staffs problems; however only 23% of employees agree.
33% of managers believe they set realistic goals; however only 17% of employees agree.
22% of managers think that they inspire their team; however only 17% of employees agree.
"Facing up to professional flaws can be a blow to the ego for many managers. However, taking the steps to improve management skills is crucial to employee retention in the current market," said Jarvis.
The survey also found 42 percent of employees would leave if they thought another company had a better management structure.
"If issues between staff and management are not resolved swiftly, many organisations could see staff leaving in the New Year," he said.
To improve relations between employees and managers, Jarvis suggests organisations employ better management training that identifies and resolves issues in an appropriate manner.
"Managers need to discuss realistic goals with employees and set up effective methods to address staff problems," said Jarvis.
"Strong and effective management skills are key to employee satisfaction and retention, as well as the continued success of an organisation," he said.