Research from Monash University in Melbourne conducted for the Queensland Government has found that employers are again looking at older employees as they get desperate to fill empty roles.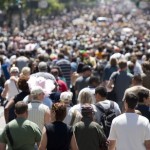 The research was conducted by Professor Phillip Taylor, the Director for Research and Graduate Studies at Monash University. His research asked 600 Queensland employers the social groups they were recruiting, given problems with labour shortages, with older Australians back in favour with almost half of employers surveyed.
The Monash University research was partly funded by the Queensland Government looked into both public sector employers and the private sector, with half of public sector employers seeking employees over 55 and 40 percent of private sector employers. Calls that "Ageism is dead" is possibly a way off, however this is a real improvement in the attitudes of employers towards older employers.
Professor Phillip Taylor says the attitudes to older workers are changing, with a substantial improvement in the employment prospects of older Australians in both the public and private sector.
Monash University's Professor Phillip Taylor says this is the first time he has seen such intense interest in older workers in the 20 years he has been researching the subject.
Despite the turnaround in the employment prospects for older Australians Professor Phillip Taylor said that employers were not willing to invest in training for them.
Given the timing of the research in the wake of the GFC, the professor sees this as a turning point amongst employers who are now looking to experience to manage their way out of the crisis, saving money on training younger, relatively inexperienced employees.