A must read for all professionals and professional associations – Professions and the Trade Practices Act – has been launched by Australian Competition and Consumer Commission deputy chair Michael Schaper.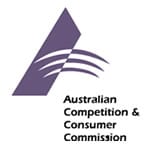 "Professions play an important role in the provision of specialised services to the Australian community," Dr Schaper said. "We all rely on them from time to time – whether they be doctors, lawyers, dentists or accountants, to name just a few.
"There are more than half a million professionals operating in Australia, many of them as their own small businesses. Since 1996, professionals have been subject to the provisions of the Trade Practices Act but many are still not fully aware of their rights and responsibilities. Each year, the ACCC investigates complaints about breaches of the Act by practising professionals."
The ACCC has produced a guide to enhance individual professionals and their associations' understanding of their trade practices responsibilities.
Professions and the Trade Practices Act explains what the Act means for professionals and professional associations. It outlines:
the obligations of professional associations to ensure that their membership rules and codes of conduct are not anti-competitive, and to educate their members about their legal obligations
the obligations of professionals in their dealings with fellow professionals and clients
the processes through which professionals can seek immunity from breaching the anti-competitive provisions of the Act where the public benefits arising from their conduct are significant.
"We hope that all professional associations and their members take the time to read this publication. It outlines simple steps that associations can take to minimise the likelihood of breaching the Act, and help professionals focus on their main role – providing vital skilled services and knowledge to Australians," he said.
A printed copy of the publication is available at no cost by calling the ACCC Small Business Helpline on 1300 302 021 or it can be downloaded from the ACCC website: http://www.accc.gov.au/professions