Ever worked with a person who has drained you of energy, turned your work days into a series of battles, or made you feel powerless or helpless? It's very likely you were the target of a master manipulator.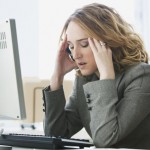 Often a major cause of interpersonal conflict, manipulation in the workplace is real – and employees are not the only victims. Managers eager to please their staff can also be the target of any employee who uses subversive behaviour to meet their own goals, says Dr Mary Casey (Doctor of Psychology) in her new DVD and workbook, How to Deal with Master Manipulators.
Dr Casey has 7 tips to deal with manipulation in the workplace.
Think rationally: If you let emotions get in the way, you play right into the manipulator's hand.
Observe only outcomes: Don't try to second-guess the meaning behind their words or actions.
Be clear and specific: Ask for what you want precisely; ensure your body language backs your words.
Act fast: A manipulator will interpret your silence as agreement if you wait for the "right time" to address the issue.
Keep them responsible: When they try to shift the blame, focus on their own behaviour.
Stand your ground: Repeat the same statement over and over, until they realise you will not change your mind.
Accept no excuse for inappropriate behaviour.