Lisa Berton, a Partner in Kemp Strang's Employment Law practice, says several legal cases in recent months have dealt with social media in the workplace, however the definition of acceptable conduct is still blurred. She offers five tips to avoid a law suit over social media use by employees.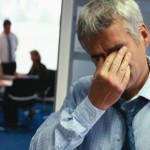 Have a social media policy – this will establish a framework for proper and efficient use of all forms of social networking within the workplace and about the company. It's a good idea to include a guideline on etiquette for Twitter and Facebook posts.
The workplace is virtual, not physical – whether an employee is sitting at their desk during work hours, or tweeting from their iPhone at home, if the behaviour breaches a term of the employment contract it could be grounds for dismissal.
Offensive behaviour is not tolerated – emphasise that offensive comments made on social networking sites that bring the organisation into disrepute, or makes another employees' work environment hostile or uncomfortable, is actionable as harassment and will not be tolerated.
Review all employment contracts – include terms obliging employees not to disparage their employer, both during and after employment ceases.
Communicate the changes – Make sure any changes to employment contracts are well communicated. Just as important as having these policies in place is making sure that all current and future employees understand them and the obligations they impose.