The co-working trend is changing the concept of the modern office. Today start-ups, small businesses and even high growth corporates are opting for the flexibility and collaborative opportunities that effective co-working spaces can provide.
She Will Shine was the first permanent, all female co-working space established in Melbourne. Based in Footscray, it attracts women at all stages of business from across Melbourne as it is a hub for collaboration, conversation, connection and productivity.
The idea that to run a professional business you need to work in a professional space underpins She Will Shine co-working, ensuring that it is a place where women can be inspired and motivated to come and work.
If you are considering co-working for your business, here are some things to keep in mind.
Seek Collaboration
Co-working spaces need to be places for conversation and collaboration, that's what sets them apart from shared office spaces.
Co-working also provides a great opportunity to meet business owners from a mix of complementary businesses. Creating genuine connections in this casual environment will foster trustworthy relationships and could lead to future collaborations and business opportunities.
So, before making your choice, take the time to visit and meet some of your potential co-workers and see if there could be a connection.
Accessibility and Convenience
Your chosen co-working space has to be convenient for your lifestyle, because ultimately, if it is too far away, you will dread the daily commute. Ideally, try and find somewhere that can be accessed by public transport, or is close to major freeways with ample on-site parking available.
Being close to the CBD may be convenient for meetings, appointments, public transport or even social outings. However, if your business or lifestyle doesn't require you to be in the CBD, it can often be more convenient to be in surrounding suburbs. Traffic delays can play a huge factor in the time you spend 'at work', so make sure a potential co-working space is convenient for your lifestyle. Women come to work at She Will Shine HQ because it's only a few kilometres from the CBD and parking is easy and affordable. All these elements will affect the experience of attending a co-working space.
Seek Inspiration
The atmosphere of a co-working space is something that should never be underestimated.  If you are planning to spend a significant amount of time at a co-working space, it's important that it is both functional and inspirational.
Does the co-working space physically meet your workplace needs? Does it lift your mood when you walk in? Does it inspire you and do you feel as though you could happily come to work there every day?  Make sure you pick a space that is light and bright and has vibrancy and personality.
It is important to pay a visit and get a 'feel' for the co-working space you are considering. Alternatively, seek out candid shots taken at events held at the space via social media, to get an idea of how things really are 'behind the scenes'.
The co-working trend is showing no signs of abating, but not all co-working communities are alike. Like any investment, it's important to do proper research to ensure a co-working space is a good fit and meets your overall business objectives.
---
About the author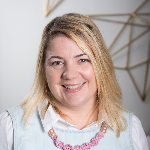 Danielle Price is the founder of professional women in business community She Will Shine, which provides support and networking opportunities through small group sessions, educational workshops and an online support group.