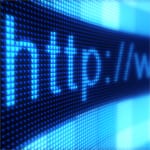 The NSW Business Chamber is offering SMEs free access to it's new Online Growth Program, complete with one-on-one coaching, seminars, and information
The program – which has a commercial value of $2475 – is available to small businesses at no cost through the Small Business Online Program, and comes after recent figures indicate that only 35 per cent of businesses have an online presence.
Stephen Cartwright, Chief Executive Officer of the NSW Business Chamber said that the program is intrinsically beneficial to businesses in helping to create and enhance a new channel to market.
"Businesses can develop a tailored e-business strategy through one-on-one coaching, and learn what they need to do to have and enhance their web presence.
"This is an opportunity for local businesses to understand how they can increase their bottom line with no upfront cost."
The seminars provide information on how businesses can embrace the online market, imparting practical advice about what does and does not work on the internet as well as how to attract traffic and optimising search engine presence.
However the NSW Business Chamber recommends businesses to sign up early as places are limited for the July and August seminars.
More information is available at www.onlinegrowth.com.au, where details can be found regarding the availability of the local seminars and register.