Pippa Hallas certainly makes no apologies for being CEO of the business her father owns. But there's no doubt working in a family business comes with many challenges, not least having to prove you deserve to be there on your own merits and not just because of your name.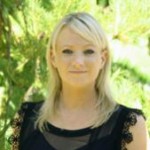 The 35 year old only made the leap into the family business five years ago, following a successful career in advertising both here and in the UK. "I was 30 and I decided it was now or never," she says. "The family business has always been very much a part of me," said Hallas, who used to fill bottles of product in the school holidays. "I was never pushed into it. My father was always very open and kept me involved. It's lovely that even now there are people working for us who were there when I was five years old.
"There was a lot of anticipation, especially from myself and non-family members. In hindsight it was pretty huge to go from the corporate advertising world where everyone knows you for your job title and role, to all of a sudden having a profile because of who you are as a family member.  It requires a level of emotional awareness to be able to deal with that transition. You have to be really sure about who you are what you want. You're given a great opportunity but there's an enormous expectation placed on you. Essentially, you have to work a lot harder."
She adds: "You have to be clear what the business' principals are but keep innovating so the business can thrive through the generations. We have very clear corporate governance and structure and business principals in place."
Hallas, who entered the business as marketing manager and is now CEO, has her feet firmly on the ground and nobody could argue she hasn't brought value. It was she who decided to sponsor Jessica Watson's yacht, which came to be known as Ella's Pink Lady around the world. Much as she knew it was an almost equally brilliant and risky PR and marketing opportunity, nobody knew quite how significant the return on investment would end up being.
A history of strong women
Many people don't realise Ella Baché is an Aussie business and it has a fascinating history, with Hallas following in the footsteps of many strong women before her. The late Ella Baché, a forward-thinking pharmacist, started the brand in Paris with Pippa's great aunt, beauty therapist Edith Hallas.  Following the war, in the early 50s, Baché moved to New York and Hallas to Australia, where she set up the brand with her husband George. Their son John (Pippa's dad) is today chairman and sole shareholder. Their very first stockist was David Jones department stores, where Ella Baché beauty therapists remain a permanent fixture.
Today, there are more than 200 Ella Baché salons across Australia and New Zealand, around 70 percent of which are owned by franchisees. The Ella Baché College of Skin and Beauty Therapy in North Sydney is thriving and products are sold across the world. Revenue was up five percent in the last financial year, at a time when the skincare industry as a whole made a loss.
When your dad's your boss
So what is the day-to-day reality of working in a third generation family business? "At first I felt I really had to justify being here," says Hallas. "I went through the same interview process as anyone else, my previous employers were called for references. It was only fair for me to be put into a position where I could succeed so it was handled in a formal sense. My father was the chairman so it wasn't his job to do the hiring or manage me day to day."
Now she is CEO however, things are a bit different and her professional relationship with her father is much closer. Ella Baché has a board of external advisors, which Hallas says is essential in any family business, as is putting in place a formal succession plan. "You have to have a very clear delineation between the role you play as a family member and the role you play as a business colleague. At first, we didn't really have that and I'd do all my work talk with my father at 9pm on a Sunday night over a glass of red wine. That just wasn't right for either of us. We have monthly board meetings now. We've found it's really important to include the right people in your conversations too, so nobody feels like you're doing anything behind their back."
Hallas admits it was a shock to all of a sudden have to put rules around her relationship with her father. "But at 30 years old I was very clear what skills I had and that I could carve my own way out and deal with the emotional stuff that goes with it," she says. "The most important thing is to surround yourself with fabulous people who can support you."
The business now has 65 staff as well as its franchisees and David Jones beauty therapists (half on their payroll, half on the department store's) as part of its extended family. Hallas says franchising eight years ago was key to growing the business and protecting the brand and its high standards. An agent looks after 30 salons in New Zealand.
The Jessica Watson effect
While business is good, just over a year ago, Hallas decided it was time for a brand refresh. "We believed we needed to find an opportunity to leverage off a lifestyle personality who reflected our company values. Jessica Watson is a pioneering woman, just like Ella and my grandmother. She represented the Australian lifestyle. I read about her and her dream to sail around the world last year. She didn't have any sponsors. So we got in touch and she came to the office to meet us.
"We had to make sure she was the real McCoy, find out what motivated her and makes sure she had the right team around her to minimise the risk as much as possible. We quickly came to the conclusion that she was an extraordinary young girl who wasn't doing it for the fame, but because she had a dream and a real passion and had worked really hard to get to the point she was at."
While she won't reveal how much the sponsorship of Ella's Pink Lady actually cost, she believes it was equivalent to a 30-second TV commercial during Masterchef. "It was a risk but we needed to do something for the brand and that involved risk. And it more than paid off. We knew it was going to be big but I don't think anyone realised quite how big it would eventually get," says Hallas, who still gets emotional recalling the moment when Jessica sailed back into Sydney. "We were there when she set off and there were about 20 boats. When she came back the difference was amazing. She literally stopped the whole nation!"
Leveraging the opportunity
The publicity created through the sponsorship has been huge and very hard to put a figure on. Suffice to say it surpassed all expectations. "We didn't rely on the press coverage alone though," says Hallas. "We executed an integrated campaign, involving all our salons and customers. We had promotions online and in store and when Jess got back we took her on a roadshow up and down the country, meeting young beauty therapists from our salons. Everyone loved being a part of her journey."
Going forward after a successful year, Ella Baché is focusing on the expansion of its franchise network, particularly in New South Wales. Queensland has now reached saturation point in terms of franchise salons. Hallas is certainly not sitting on her laurels and has a ridiculously packed diary to prove it. She's about to embark on a tour of the country, meeting as many salon owners and staff as possible.
She shows a level of emotional maturity and self-awareness most people will never have and no doubt growing up in the family business has a lot to do with that. The many young women working for Ella Baché don't have very far to look for a strong and inspirational role model.