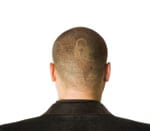 Smart companies fiercely protect their best ideas and inventions. But if you're only doing that in Australia, you're only doing half the job. Here's how to protect yourself globally.
Australian companies and innovators have shown that they can be inventive as the best in the world. Among many other inventions, Australian companies have been responsible for the aircraft black box and the polymer banknote, and CSIRO has recently been confirmed as the part owner of the Wi-Fi wireless network systems.
However, it's a big bad world out there and new and valuable inventions will be quickly copied by your competitors. Smart companies will try to head this off by protecting their innovations with one or more forms of intellectual property (IP) protection. Regular readers will recognise that this can include patents to protect functional improvements, design registrations to protect the appearance of manufactured objects, trade marks to protect brands, copyright to protect software, creative works and certain compilations, and trade secrets to protect secret information.
A big issue for Australia companies wishing to export goods or services offshore is that, in general, many of these IP rights apply only to the country in which they are registered. As one example, an Australian patent has no legal power in China or the US (and vice-versa). Filing patents, trade marks or registered designs in multiple countries is always an option, but this can be very expensive. Choosing which countries to file in can be a difficult decision for smaller Australian companies who may have what appears to be a great and valuable innovation, but who are unsure about how successful this invention might be overseas.
Luckily, Australian companies do have some options to help minimise or delay the costs of international IP protection:
Patents
In general, international patent applications need to be filed within 12 months of the initial patent application ('priority date'). However patent owners have the option of filing a PCT patent application within this 12-month period. A PCT patent application is effectively an option to file patents in most countries around the world within 30 months from the priority date.
Patent owners should make the most of this 30 months. By doing as much as product development, market surveys, business planning and test marketing as you can during this period, you should be in a reasonable position at the end of it to make fully informed decisions about national filings.
Patent owners need to be aware that patent ownership in the United States is based on being the first to invent, and not the first to file. Practically, this means keeping good and dated records of the invention process. Europe offers the option of a European patent, where after this patent is granted, patent owners nominate the European countries where they wish to have this patent in force. This can be a cheaper option than direct filings in a number of different European countries.
Patent owners should also consider the cost of renewal fees when making filing decisions–annual patent renewals can be expensive in some countries. They should also be flexible and pragmatic about their overseas filings. Just because you started a patent filing process, there is no rule saying that if you have to finish this. As you learn more about your product and its markets, you may need to be ruthless about abandoning patents where it is becoming clear that the business case is not working out.
Many products these days are produced in one country and exported to other countries. Most patents cover both the manufacturing and importing of patented products. In other words, you may not need to file patents in every country your product may be made or imported into – filing in just a handful of key markets may provide sufficient protection for your needs.
Infringement of other people's patents can be costly, especially in the US where treble damages can be payable. Damages awards have exceeded US$1 billion. US patent litigation often exceeds US$1 million. Scared? You should be. Speak to your patent attorney about freedom to operate searching.
Trade marks
Trade mark owners can obtain a degree of trade mark protection purely by country-specific marketing in their markets of interest. In general, the first person to use a trade mark in commerce in a country should be its legal owner. A website can be very helpful and cost-effective for international marketing, but such websites and other marketing material should specifically refer to and 'speak to' your countries of interest. Product information should be available in the languages of these countries, and the use of local currencies or listing of local contact details will further help your position.
When you are ready to file trade marks overseas, speak to your trade mark attorney about the use of the Madrid trade mark system to reduce international filing costs. Trade mark owners should be wary of China though, which has a trade mark law that appears to favour the first to file a trade mark application rather than the first to use. If you have any commercial ambitions in China at all, register your trade marks there now, before somebody else does.
And lastly, how do you know that you are not infringing other people's trade marks? If in doubt, seek advice from a trade mark attorney.
Copyright
Copyright ownership, in general, is automatic around the world after the creation of creative works. It can pay to formally register certain types of creative works in the United States, but this is not essential. See your copyright lawyer for details.
A common trap with copyright however, is failing to recognise that the copyright is normally owned by the creator or their employer and not by the funder of the work. In other words, your contractors, suppliers or even directors (directors are not employees) may actually own the copyright. Copyright can be assigned to your company, but assignments must be in writing.
Registered designs
Overseas registered designs need to be filed within 12 months of the initial application. Europe offers a single design registration for the whole of the European Union. Unfortunately US design registration can be surprisingly expensive.
Domain names
'Cyber-squatting,' where a third party registers your brand as a domain name, is an issue around the world. Processes are available to have the domain name transferred to the brand owner, but proactively registering the most likely domain names yourself is much cheaper. Work out what domain names you are likely to want and register these.
Confidential information
The laws of confidential information apply in general around the world. Keep your secrets secret. If you do disclose, ensure that a Non Disclosure Agreement (NDA) is signed which acknowledges this disclosure and that information disclosed was confidential.
A common issue with NDAs is which legal jurisdiction will apply. The best answer for your company is often your own jurisdiction, but the other party may not agree. Litigating an agreement in the courts of say the State of New York is not for the faint hearted or underfunded. One option to nominate a neutral jurisdiction. Seek advice if in doubt.
–Mark Lloyd is an IP management consultant for Griffith Hack (www.griffithhack.com.au)

DID YOU KNOW?
Convention Applications
Australia belongs to the International Convention for the Protection of Industrial Property, the Paris Convention. There are around 100 member countries, including all the major industrial countries.
The treaty has the following effect. If you file an application for a design in Australia (called the basic application), and within a period of six months you file an application in a country that is a party to the treaty, the foreign application is entitled to have the date you filed your Australian application as its priority date. Such an application is a Convention Application, and it claims 'Convention priority' from the basic application.
A Convention Application has several advantages. The main one is that you have a period of up to six months to decide whether or not you want to apply in a foreign country. During this time, you keep the date of filing of your Australian application as the priority date. As a result, any public disclosure during those six months of what you have disclosed in your Australian application will not affect the newness of your foreign application.
For further information visit the IP Australia website at www.ipaustralia.gov.au
People who read this, also liked:
Trade marks 101
Getting the most from your licensing deal