No matter the size of your company, if you are a director, you have a number of duties and responsibilities to both the company and the public. These duties are primarily imposed by the Corporations Act 2001 (Commonwealth). In addition to their duties under the Corporations Act, directors have a number of other duties set out in various other legislation as well as the common law.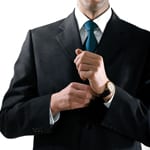 The information in this article is for general purposes only and should not be relied on as specific legal advice. Should you have any particular questions please contact your solicitor or contact the author directly.
It is important to understand and comply with these duties. The failure to comply with these duties may result in directors being personally responsible for any loss caused by the breach of these duties, or even criminal prosecution by the Australian Securities and Investment Commission (ASIC).
The most significant duties of directors are:
To act in the best interest of the company
A director must act in the best interests of a company and to its shareholders as a whole, ahead of their own personal interest. This can get confusing especially in a situation where the directors and the shareholders are one and the same – a common scenario in small businesses. It is important to remember that the company is considered a separate legal entity, has its own interests, and these interests may not be the same as the director's interests.
To act with care and diligence
A director must perform their duties with the same care and diligence that a reasonable person would have should they be in the director's shoes.
To act in good faith
A director must perform their duties in good faith, and not dishonestly or fraudulently.
To use their position as a director for the proper purposes
A director has an enviable position that allows them to control the company's business. It is important that they do not abuse this position to act in their own interest, or the interest of someone else. In addition to this, a director would commonly come into information as a result of his or her position. A director cannot use this information to act in their own interest or the interest of someone else.
[Next: Avoiding conflicts of interests]
To avoid conflicts of interest
Directors also have a duty to avoid any actual or potential conflict between their interests and the interests of the company. This arises from the duty of a director to act in the best interests of the company.
To prevent the company from continuing trade if it is insolvent
A director has a duty to prevent the company from incurring additional debt if there is a reasonable suspicion that the company cannot pay its debts when it falls due. This duty is not exercised for the benefit of the shareholders, rather it is exercised for the benefit of the creditors.
Other duties and responsibilities
There are numerous other laws affecting trade practices, taxation, environmental protection, and occupational health and safety that apply to companies. A breach of those other laws may give rise to a director being held liable for the breach.
Summary
If you are a director of a company, it is important to be aware of the core responsibilities and duties that have been imposed upon you by the law. While your primary duty is towards the company, you also have duties towards the shareholders, creditors, and the public. The failure to comply with these duties may result in directors being held personally liable for breaches of these duties. If you are unclear about the duties you should comply with or you are unsure of where you stand, you should seek legal advice as soon as possible.
About the author
Kenneth Ti is an Associate Solicitor with Phang Legal and a graduate from the University of New South Wales. He has a background in financial services and insurance, and is focused on commercial and intellectual property matters. Kenneth is a strong believer in community services and pro bono work.