The Queensland Resources Council (QRC) is meeting with Queensland Premier Anna Bligh and Treasurer Andrew Fraser today to oppose Kevin Rudd's Super Profits Tax.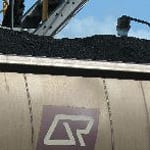 QRC chief executive officer Michael Roche says the Super Profits Tax puts up to $100 billion of Queensland resource projects at risk.
"Every project right now are redoing their sums and factoring in something quite new, which is a so-called super profits tax, which kicks in at a very low threshold and that's the fact that we'll need to emphasise," Mr Roche said.
"It has just as many implications for about $50 billion worth of mining projects in Queensland so LNG [liquefied natural gas] and mining projects share the same problems."
Premier Anna Bligh raised her own concerns about the Federal Government's Super Profits Tax this weekend, after a $15 billion LNG plant in Central Queensland was postponed by Santos because of the concerns about the Super Profits Tax tax.
Premier Bligh is determined to get the best deal for Queensland with respect to the new tax.
"We need to see a package that treats it in a different way than those companies that have been in operation for forty and fifty years. All of the capital investment is up front".  Premier Bligh said.
Western Australian Support
Premier Bligh has an unlikely ally in questioning the Super Profits Tax, with Deputy Opposition Leader Julie Bishop urging all Federal Members of Parliament from the Western Australia to oppose the measure.
"We call on every West Australian federal member of parliament and that includes the Labor members, senators and candidates to stand up to Kevin Rudd and oppose this tax which will be bad for Western Australia." She said to a Liberal Party meeting yesterday.
Ms Bishop expects many Labor members in Western Australia are fearful of losing their seats next election because of the Super Profits Tax.
"There will be some very nervous members of parliament ringing Kevin Rudd and begging him to drop this tax," she said.