The West Australian Liberal Party is campaigning hard on the resource super profits tax, with a new campaign which hopes to win back key seats from Labor.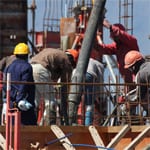 The Liberal Party will today launch a $50,000 advertising campaign, aiming to claw back seats lost to Labor in the last federal election. The campaign will include radio campaign ads and leaflet drops in electorates that the Liberal Party believes Labor is vulnerable, such as Hasluck, which is held by Labor's Sharryn Jackson by a slim margin of 1.8 percent.
WA Liberal Party director Ben Morton said the campaign would feature the slogan "Kevin Rudd and Labor — not good for WA", highlighting Tony Abbott's opposition to the 40 percent tax on mining. The Liberal Party is confident they can claw back seats in the resource rich state over this pivotal issue.
"This new tax will be a disaster for Western Australia – but it can be stopped,"  Morton said.
"The only way to stop this new tax is to change the government."
The West Australian Liberal Party advertising campaign would be expanded from it's initial $50,000 budget if the party received financial support to run it. Last week the Liberal Party sent out 450 letters to mining company executives in Western Australia to a "direct financial contribution" for the marginal-seats campaign in the state.
The letter asks for direct corporate donations to fund the campaign, citing the RSPT as a political issue that needs to be fought by the Liberals on behalf of industry.
"Politics is a serious business and can't be left to the well intentioned but often ineffective campaigns of others," writes the WA Liberal party leadership in the letter.
"Over recent years, the Liberals in Western Australia have developed a reputation for executing very successful political campaigns – after all it's what we do!"