CeBIT Sydney organiser Hannover Fairs Australia have been promised full support from the NSW Government through to 2013 by Premier Kristina Keneally.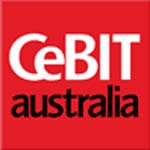 NSW Premier Kristina Keneally has used the opening of CeBIT Australia 2010 yesterday to announce the signing of a Memorandum of Understanding by the New South Wales Government with CeBIT Australia organiser Hannover Fairs Australia to secure the CeBIT event in Sydney until 2013.
As part of the deal with the New South Wales Government, CeBIT will be provided with funding for the event over the next three years, with the NSW Government sitting on the organising committee to deliver a partner country program for CeBIT Australia, the first country to participate in 2011 being Germany.
CeBIT is seen as a centerpiece in the NSW Government's push to encourage IT companies to do business in the state and attract investment from abroad, the alliance gives NSW a say in how the event is run in exchange for funding for the venture through to 2013.
Kristina Keneally also announced the implementation of the NSW Government's 'Digital Economy Strategy' yesterday, which is a ten year strategy to work to strengthen the ICT industry and help tackle issues such as carbon constraints and an ageing population.
Ms Keneally outlined the positioning of Sydney as "Digital Sydney" as a part of the Digital Economy Strategy and announced seed funding of half a million dollars for the strategy.
"This project will tell the city's success stories. Foster fresh collaborations between the ICT and Creative industries so new and innovative projects can flourish" the Premier stated.
New South Wales leads Australia in telecommunications research and development, exporting almost $1.1billion last year, more than half of the national total.
Opened by Hannover Fairs Australia Managing Director Jackie Taranto, CeBIT Australia 2010 runs at the Sydney Convention and Exhibition Centre from May 24-26 and is in its ninth year.