Austrade has released a new report "Sustainable IT, Australia's Industry Capability & Value Proposition" highlighting Australia as an ICT leader at CeBIT Sydney.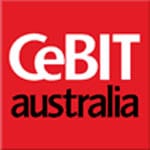 CeBIT Sydney was the launch pad for the Austrade report, prepared by business research and consulting firm Frost & Sullivan, provides key insights into Australia's ICT industry and highlights areas for business growth.
The report claims ABS statistics that there are 400,000 Australians employed in ICT related industries, with Australia a hub for ICT and sustainable IT.
The Austrade report cites companies such as Mincom, iCare, Computershare and the SMARTS group as vendors that are delivering specialised expertise for across a broad range of markets including financial services, transport and logistics, medicine and healthcare, telecommunications and government.
The report's author, Frost & Sullivan's Australian Head of ICT Andrew Milroy, suggests there are many examples of world recognised brands taking advantage of what Australia has to offer in ICT, in particular the resource base of skilled workers in the country.
"Global names such as Avaya, Canon and IBM have built (R&D) facilities in Australia and Google Maps and Warner Bros have used their bases in Australia to develop profitable international digital content for business and entertainment sectors," Mr Milroy said.
Janelle Casey, Austrade's Global Leader – ICT, Health & Biotech, said the report found Australian companies to be among the world leaders in innovative IT systems.
"It is not surprising that our expertise is in international demand when Australia has a diverse economy with many sophisticated users of technology solutions and there are many Australian companies with global coverage that demand complex IT solutions," Ms Casey said.
"The Sustainable IT, Australia's Industry Capability & Value Proposition report pinpointed the mass adoption of on-line applications and services and how this has increased the demand for data transported over the Internet," Mr Milroy said.
CeBIT is again supported by Austrade in 2010.
"Austrade's presence at CeBIT will play an important part to help Australian businesses identify and develop export and investment opportunities overseas, network with international customers and provide advice on export financing," Ms Casey said.