Australia Unlimited – the brand, has been launched today by Federal Trade Minister Simon Crean in the Australia Pavilion at the Shanghai World Expo.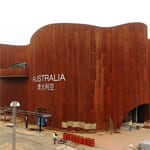 Australia Unlimited will be the global face selling Australia to the world in the 21st century, and marks a departure from the unsuccessful 2006 'Where the bloody hell are you?' campaign which saw a UK court order that the billboards be pulled down after 32 people complained that children might see the 'offensive' language, a more conservative approach was taken this time.
"With 190 nations participating in Expo, this is the ideal place to launch Australia's new national brand," Mr Crean said.
"The Australian Pavilion is already attracting 20 per cent of all Expo visitors and Australia Unlimited will add to the attraction."
China is Australia's largest trading partner and two way trade between the two nations was valued at $83 billion in 2008-09.
Brand Australia is a $20 million program to promote Australia as a innovative nation, a valued global citizen and a trusted business partner.
"We need to market ourselves better to the world," Mr Crean said.  "Australia is known as a great place to have a holiday but it is also a great place to do business, a great place to invest and a great place to pursue an education.
"Following today's international launch in Shanghai, Australia Unlimited will be on display at the World Cup in South Africa next month, and at the 2010 Delhi Commonwealth Games in October," Mr Crean said.
The new branding concept derived from a need to extend Australia's reputation as a great holiday destination to covering our success as a "dynamic and creative nation, a good global citizen and a strong business partner". M&C Saatchi won the tender from 60 submissions.