Westpac have announced a series of initiatives to help to support Australia's small business community, focusing on a new and revitalised online BusinessIQ.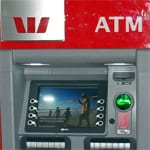 The website is dedicated to assisting business owners to better manage their businesses, offering practical advice on cash flow, sales and marketing, human resources as well as financial management.
Building upon this, the bank launched its inaugural 'Business Week' across the country in July, with branches engaging in education, advice and networking opportunities.
Another interesting initiative is the 'Day in a Business' concept, where local bankers spend a day working in the business of a customer – such as a McDonald's, Baker's Delight or the local newsagency – in order to 'appreciate and understand' the daily pressures of small business.
Westpac has also signalled financial education as an important service offered by the bank, offering a variety of workshops, advice guides and networking information.
The online BusinessIQ resource can be found at www.http://businessiq.westpac.com.au/biq/