Nick Heywood-Smith, director of health services company Wellness and Lifestyles, has been named the Ernst & Young Central Region Young Entrepreneur of the Year.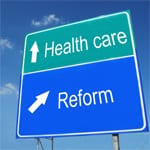 The business, established in 2003, has grown over the years through offering allied health services in response to the needs of a perpetually changing aged-care sector.
Mr. Heywood-Smith will now go on to compete in the national awards, with an ultimate winner declared on the 24th of November.
Since 2003, Wellness and Lifestyles has moved beyond a simple home office to a thriving company with over 100 therapists and 12 full time office staff.
The services offered by the company extend into physiotherapy, podiatry, speech pathology as well as occupational therapy and more.
Wellness and Lifestyles services over 220 facilities and 8,500 aged care beds, with the company recently expanding into offering educational resources for aged care facilities, workers and allied health professionals.
"We provide a 'one stop shop' for allied health services for our clients and focus on providing a work-life balance for our therapists" Mr. Heywood-Smith said.
This latest accolade comes off the back of being named one of BRW's Top 100 fast companies last year, as well as receiving recognition at the Telstra business awards in both 2008 and 2009.
"It has been an exciting couple of years for W&L."