Vodafone's iPad plans look expensive compared with the soon to be released mobile data packs due on June 1st, with data packs starting at $9.95 for 1Gb.

Vodafone yesterday unveiled their pre-paid iPad plans similar to both Optus and Telstra who have gone the pre-paid route with their Micro-Sim offerings. However Vodafone has, after significant delays in announcing prices for their plans, sharpened their pricing, offering plans at lower price points (starting at $9.95 for 250Mb) than both Optus and Telstra, as well as offering users unlimited data for a $49.95 recharge.
Vodafone's iPad plans posed a problem, with the pricing more aggressive than the company's existing mobile data plans for mobile users, this was a problem seen first by Telstra who after releasing their data only iPad plans, revised almost all of their mobile cap plans to include additional data and value.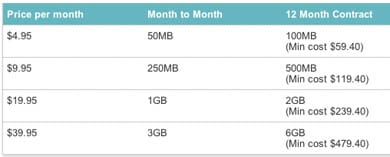 When compared to Vodafone's iPad plans released yesterday, the disparity becomes clearer.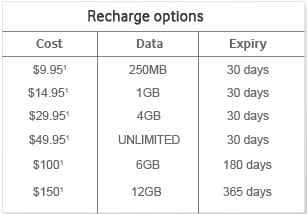 While Vodafone has kept the pre-paid iPad plans approximately equivalent to the mobile data packs, given that the mobile data packs are simply an add on for existing services that Vodafone is taking a cut from it would be reasonable to assume that the company could at least offer the same value if not more for the mobile data caps.
So I posed the question to Vodafone's Sohail Hafesjee at the launch of the HTC Legend mobile phone last night, whether Vodafone would be revising their mobile data plans to bring them into line with the new iPad plans. The answer was yes, but full details would be released June 1st, the same day the HTC Legend is available via Vodafone retail stores.
In the mean time, all Sohail would let slip is that mobile data packs would start at $9.95 for 1Gb of data, doubling the data on the equivalent plan now. This would only apply for people on a contract, for example with the HTC Legend, but prices for month-to-month data packs would also likely fall more into line with Vodafone's iPad pre-paid pricing spread.